M1 1 Gbps Fibre Broadband
M1 1 Gbps Fibre Broadband
M1
Speed

Up to

1Gbps

Monthly

Cost

$39.00

Contract

Duration

24 Months

TV

Package

Yes

EnjoyCompare

Rating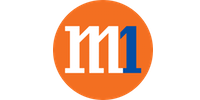 24 mths 4G Mobile Broadband (1GB)
Home Fixed Voice Service
FREE ONT Activation (worth $58.85)
3 months' subscription to Internet Security
Add Apple TV at $8.50 per month
M1 1 Gbps Fibre Broadband
Broadband Review

With M1 you can have the ability to surf, download, share, play games with no international speed cap. Every subscription of M1 Fibre Broadband comes with a free home fixed voice service with crystal clear voice quality. M1 has faster upload times so you can share huge files, keep gaming without lag and stream your favourite HD videos, seamlessly.
Author:
EnjoyCompare
Provider Details
M1 launched in Singapore in 1997. Since then it has built a national network of high-speed broadband, voice and digital services. M1 prides itself on their customer service, value and constantly providing new and exciting products.
Detailed Description
At $29 per month, M1 has one of the lowest price Broadband plans in Singapore. This includes fast download speeds and free ONT Activation. You also benefit from 3 months subscription to Internet Security.
There are several options to add. The best seems to be the home entertainment with Apple TV at $8.50/month.  If you an Andriod user, you can choose the AC Ryan + UHD Media Player at $5/month.