StarHub Dual Broadband 1000
StarHub Dual Broadband 1000
StarHub
Speed

Up to

1Gbps

Monthly

Cost

$59.90

Contract

Duration

24 Months

TV

Package

Yes

EnjoyCompare

Rating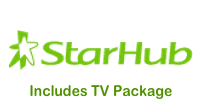 Free Wireless AC Dual-Band Router worth $319
Free Voice-enabled Cable Modem
Free WiFi assessment worth $53.50
Free Service installation worth $53.50
StarHub Dual Broadband, a revolutionary plan that gives you 1 fibre broadband and 1 cable broadband providing WiFi coverage throughout the house
StarHub Dual Broadband 1000
Broadband Review

StarHub have a unique product with the Dual Broadband.  If you have a household with several devices, like ipads, mobile phones, laptops and several TV's, this is the best product for you.
The Dual Broadband provides a 1Gbps Fibre Broadband service and a 100Mbps Cable Broadband.
The dual broadband means your household can surf the Internet, watch TV, play internet / online games, video stream and download content on multiple devices at high speeds.
Author:
EnjoyCompare
Provider Details
Starhub is known as the second largest telecommunication company in Singapore. They have an extensive high speed network providing a range of business and retail services. These include mobile, broadband, voice and wholesale services.
Detailed Description
Why StarHub Dual Broadband?
1 plan with  2 broadband connections
StarHub's Dual Broadband, is a revolutionary plan that gives you 2 superfast broadband connections. With 1 fibre broadband and 1 cable broadband providing excellent WiFi coverage throughout the house.
Complete WiFi coverage

By setting up two broadband connections and wireless routers, you will get wider and better WiFi coverage. In other words, we supersize your in-home WiFi coverage by reducing WiFi deadzones!
This also means no more messy cabling and wireless extenders that compromise your broadband speeds.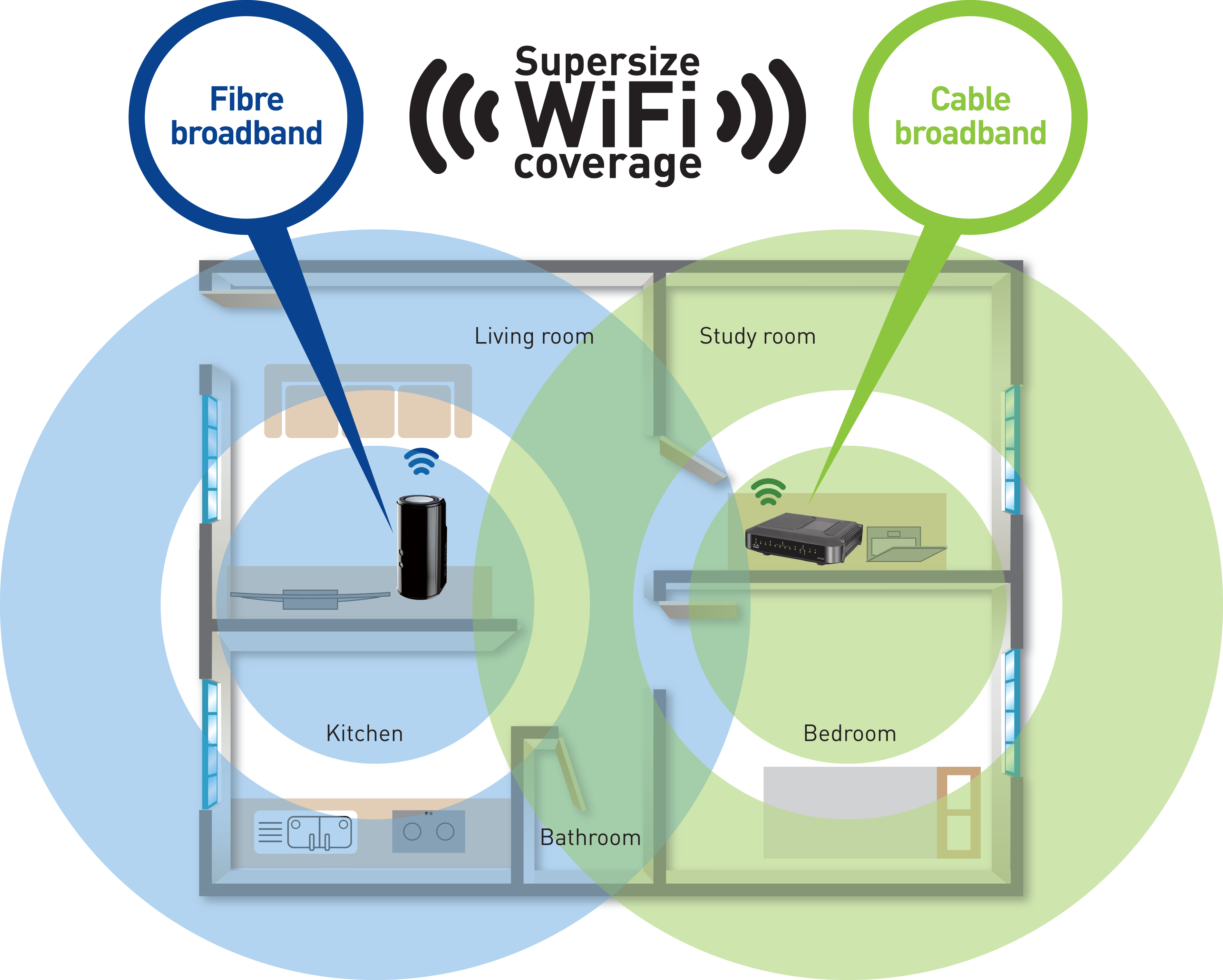 WiFi assessment by Hub Troopers
Afraid that you may have trouble with the set-up? We'll send our specially trained tech team – Hub Troopers to your home to help you assess, set up and secure your WiFi network so that you get the most ideal connection at home.