ViewQwest 1 Gbps Fiber Broadband (No Contract)
ViewQwest 1 Gbps Fiber Broadband (No Contract)
ViewQwest
Speed

Up to

1Gbps+

Monthly

Cost

S$89.95

Contract

Duration

No Contract

TV

Package

No

Rating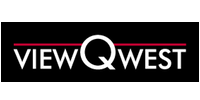 Assured Bandwidth for ALL Traffic 99% of the time
FREE Freedom DNS (3 months) – optional @ $10.70/mth thereafter
FREE Modem Rental
Free ASUS RT-AC1200G+ Router
Free Delivery & Self-Install (optional ViewQwest on-site install @ $80) and a One-Time Processing Fee $125.75 Applies
Provider Details
ViewQwest strives to empower their subscribers with the freedom to access entertainment content and to surf with no limitations.
With Freedom VPN, users are empowered to watch hundreds, if not thousands, of Movies, TV shows and more, from a plethora of online streaming services such as Netflix, Hulu, BBC iPlayer, PPTV China.
They pride themselves as the innovative ISP that pioneered the removal of restrictive industry practices like international bandwidth caps and traffic shaping. At the same time, they implemented best practices such as latency based routing, ensuring that subscribers get exactly what they pay for – ultra-fast internet access.
Their fanatical customer service starts with the human touch. There are no voice machines and no scripted responses. Whether you reach out to us through phone, chat or email, our customer service and technical support teams are there to help you 24/7.
Detailed Description
Fibernet
ViewQwest is a boutique ISP, they pride themselves for offering superior products.
They pioneer best industry practices like:
LATENCY-BASED ROUTING
The Internet is a vast and dynamic network.We actively monitor and seek out the fastest routes for popular online destinationse on the Internet to get to the most popular destinations online. This is done by monitoring more than 100 different networks and automatically configuring the best path based on the latency and packet loss in real time.
NO TRAFFIC SHAPING
This is a data management method that some ISPs implement. It slows down certain types of traffic while allowing priority to others.
NO INTERNATIONAL BANDWIDTH CAPS
Majority of websites we visit are international sites, such as Facebook, Google and YouTube. The connection speed to the rest of the world is more important than the speed locally.