ViewQwest 1 Gbps Fiber Broadband (No Contract)
ViewQwest 1 Gbps Fiber Broadband (No Contract)
ViewQwest
Speed

Up to

1Gbps

Monthly

Cost

$69.90

Contract

Duration

No Contract

TV

Package

No

EnjoyCompare

Rating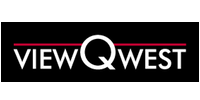 Guaranteed Bandwidth for all Traffic 99% of the time
ViewQwest 4K media Player @ $88
Free Modem Rental
Eleven Sports Network Subscription @ 19.90/mth

ViewQwest 1 Gbps Fiber Broadband (No Contract)
Broadband Review

If you want the flexibility of no contract, then ViewQuest only charge $69.90 for 1 Gbps.
For $88 you can get the ViewQwest TV 4K Media Player, which gives you entertainment options from around the world, including Korean dramas, sports, music, TV serials and movies.
Author:
EnjoyCompare
Provider Details
ViewQwest in one of the newest entrants to the Singapore's telecom scene. With an aim to provide premium internet services, they provide communication services to both business and residential customers.
Detailed Description
Their Freedom VPN service gives customers a range of content which includes Movies,TV shows and online services like Hulu, PPTV China and Netflix.
The high speed network ensures customers are not capped on the bandwidth and get a fast and stable connection.
ViewQuest provide technical support and customer service 365 days of the year so there is always a team to assist if you have any issues.