Standard Chartered CashOne
Standard Chartered CashOne
Standard Chartered
Headline

Rate

As low as 6.88%p.a.

Benefits &

Privileges

Get Cash Next Day*

Loan

Period

1 - 5 years

Rating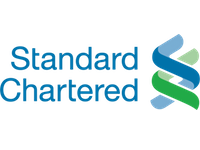 Get cash the next day with quick approval process. Terms and Conditions apply.
Loan of up to 4x your monthly income
Loan period between 12 – 60 months
Interest rates from as low as 6.88% p.a. (EIR: 12.75% p.a.)
Enjoy up to S$1,088 cashback on approval and an additional S$50 when you apply online – Apply Now
More Info

Representative Example

$10,000
$348
%
3 years
$12,514
$2,514

Product Features

Financing amount (min to max): S$ 1,000 – S$ 200,000
Loan tenure (min to max): 1 – 5 years
Interest rate: Fixed rate of 6.88% to 10.8% per annum maximum
Approval duration: Up to 7 business days
Personal Loans Review
The Standard Chartered CashOne loan is one of Singapore strongest offers, with a low 6.88% p.a,  receive additional $50 cashback when you apply online and upto 1.5% rebate on your loan (subject to a cap of $1,088) – Review brought to you by Enjoy Compare
*This content has been compiled and published by Enjoy Compare. Enjoy Compare has not consulted nor obtained the permission of the financial institution which created this content prior to publication.  As such, the information published here may be incomplete, inaccurate or out of date.  For more updated information, please visit the financial institution's website directly.
Author:
EnjoyCompare
Lender Details
Standard Chartered in Singapore is part of an international banking group with an extensive network of over 1,700 branches and outlets in more than 70 countries in the Asia Pacific Region, South Asia, the Middle East, Africa, the United Kingdom and the Americas.
It is committed to building a sustainable business over the long term and is trusted worldwide for upholding high standards of corporate governance, social responsibility, environmental protection and employee diversity. The Bank's heritage and values are expressed in its brand promise, 'Here for good'.
Standard Chartered has a history of more than 150 years in Singapore, opening its first branch here in 1859 and in October 1999 was among the first international banks to receive a Qualifying Full Bank (QFB) licence, an endorsement of the Group's long-standing commitment to its businesses in the country.
It serves both Consumer and Wholesale Banking customers. Consumer Banking provides credit cards, personal loans, auto loans, mortgages, deposit taking and wealth management services to individuals and small to medium sized enterprises. Wholesale Banking provides corporate and institutional clients with services in trade finance, cash management, lending, securities services, foreign exchange, debt capital markets and corporate finance.
The Bank employs over 7,000 people in Singapore and has a network of 20 branches, 6 Priority Banking centres and 29 ATMs, and a wholly owned subsidiary Price Solutions (Singapore) Pte Ltd which markets its retail financial products. Standard Chartered is the only international bank to offer NETS service, giving its customers access to EFTPOS at over 17,000 outlets islandwide. The Bank's global businesses – Consumer and Wholesale Banking – are managed out of Singapore, as is its global Technology & Operations function.
Detailed Description
Annual Fee: $199 (deducted from the loan approved) and a further $50 annual fee waived if all payment is received by payment due date for the past 12 months
Early redemption fee: $250 or 3% of the outstanding principal, whichever is higher
Late payment: $60 will be charged if minimum payment is not received by the due date. If the instalment amount payment is not received on or before the due date in full and a balance is carried forward from the relevant statement, finance charges will be calculated on a daily basis at the EIR of 24.455% per annum (minimum).
Eligibility
You must be aged between 21 and 65 with a minimum annual income of:
$20,000 for Singapore citizens and permanent residents
$60,000 for foreigners with an Employment Pass
Employment Pass holders: Foreigners must be holders of P1, P2 or Q type Singapore Employment Passes or Q Pass holders must have minimum 1-year validity remaining on their passes
EnjoyCompare is an independent information provider. It is not a bank or financial services provider, and cannot give direct financial advice.
The content of the comparison website provided by enjoy compare is provided "as is" for general information purposes only. It does not constitute advice nor does any part of the content constitute an open offer capable of forming the basis of a contract. It is up to the user to ensure information is accurate at the point of submitting an application on the suppliers website.