Best Singapore Credit Cards
LOOKING FOR SOMETHING ELSE?
How fast is your broadband?
How it works
Use our broadband speed tool to test your broadband upload and download speeds. Then rank your broadband connection against other broadband providers.
By Brand
M1
MyRepublic
Singtel
StartHub
ViewQwest
By Type
Residential Broadband
Super Fast Broadband
Cheapest Broadband
No Contract Broadband
13 results found, sorted by recommended
Best Broadband in Singapore
It's important to ensure you have the best fibre deal and this can be a daunting prospect – there are so many technical terms and numbers used to explain the packages and it can be difficult to know where to start. Here at EnjoyCompare, we will help you through this minefield, hopefully saving you both time and money in the process.
[table id=4 /]
Types of broadband offered in Singapore
In Singapore, you have three main ways to connect to the internet – through a fibre broadband connection, or through a slower cable and mobile connection. With fibre now available across the majority of Singapore, you can enjoy super fast speeds that are comparable to the fastest available globally. There are various ways of connecting to the internet using broadband. The most common is through an ADSL or cable line, but you can also connect through fibre-optic cable (up to six times faster than ADSL), mobile signal or even via satellite.
Fibre Broadband – Setup in 2009 the operation of NetLink Trust and the roll-out of the Next Gen NBN commenced. With the goal of increasing the competitiveness of Singapore with a world-class islandwide fibre broadband network. With lightning-fast speeds and an extensive network of exchanges, Singapore is 7th on the average connection speed table (Akamai Technologies – Q1 2017).
Cable Broadband – An older form of connection, involving a copper cable network. Cable is now seen as a fall back for homes that don't or can't have a fibre connection. Cable broadband offers slower upload and download speeds, due to the physical limitation of copper. However, users should still expect speeds of 3.9Mbps on average (Netflix – Agust 2018).
Mobile Broadband – With 4G mobile broadband, some providers are now offering mobile broadband as an alternative to home connections. However until the next-gen 5G connection is available, expect most users to stick to a fibre connection. Mobile broadband speeds are usually lower with typical broadband speeds of 30 – 120Mbps.
What to consider when comparing broadband deals
Apart from the type of broadband available in Singapore, the speed, monthly cost, contract period and monthly data limits are important factors to consider, compare and review.
Broadband Speed – With broadband advertised speeds in Singapore ranging from 2Mbps to 2Gbps (or 2,000 Mbps), users are offered an insane speed potential and some of the fastest broadband deal in the world, while most developed nations struggling to offer maximum speeds of 50Mbps. The questions we need to answer, therefore, is what speed is needed for normal residential usage?  Well, it is recommended that for Ultra HD streaming on Netflix, that a user would need a steady 25Mbps connection.
Monthly Cost – With broadband monthly plans ranging from $20 to $150, it's easy to spend a small fortune on your broadband deal. However, try and focus on what you really need and reinvest what you save in a high-quality wifi router. Sometimes the cheapest broadband isn't the best broadband.
Contract period – Most providers in Singapore focus on contract lengths of 12 to 24-month for obvious reasons.  However, ViewQwest and Myrepublic, as well as a few other providers, offer a No Contract or 30day rolling contract.
Data Limits – The amount of data you can upload or download is sometimes limited or capped, with additional charges if you go over your allotted data limit. However, most Singapore plans are now offering unlimited data, which come with a fair usage policy.
What kind of user are you?
It's important to get the right deal that suits your needs, therefore before you take out a broadband contract or consider switching to a new provider, ask yourself whether you're a high, medium or low internet household. This will help advise the kind of service you need.
High-users, typically love the internet – they spend hours on it, streaming films, uploading photos and videos to Facebook, and downloading and sharing music with friends. If this sounds like you or your children, then you're going to need fast, unlimited fibre broadband plan.
Medium users use the net daily but they're not much into watching TV or films online or downloading loads and loads of music. For them, a package with a moderate download limit, around should be fine. You'll be notified whenever you come close to exceeding your limit and you will be charged for additional usage so keep an eye on your costs. If you consistently go over your limit, you might be better off switching to a high-user service.
Low users use the internet for the basics, such as checking emails, paying bills and shopping. If you fit into this category, then you can go for the most economical, no-frills, package.
Which is the fastest Broadband provider?
Singapore enjoys some of the fastest residential broadband speeds of any nation on earth. With the average connect to Netflix at 3.97 Mbps, everyone can enjoy full HD streaming, along with higher 4K quality if you subscribe to the higher Netflix subscription. That's not to say you shouldn't be concerned about your broadband speed, as you can still suffer from poor internal speed (wired and wireless speeds in your home can differ from the external connection), what's more, some broadband providers throttle you speeds during peak periods.
*Data – Netflix ISP LEADERBOARD – AUGUST 2018
Internet Providers in Singapore
MyRepublic Broadband – Here at EnjoyCompare, we help you compare all the packages from MyRepublic, a Singapore fibre broadband provider. With fast Fibre promotions, rewards and exclusive offers. So If you are looking for a deal with MyRepublic then look no further and make an informed comparison with EnjoyCompare.
ViewQwest Broadband – As a relatively new fibre broadband provider in Singapore, but they have made a name for themselves very quickly. With fast, reliable and competitive fibre promotions, deals you can compare and apply for all viewqwest deal with EnjoyCompare.
StarHub Broadband – One of the original broadband providers in Singapore, with a long history of providing broadband and telephone services islandwide. With 1Gbps and Dual packages, Starhub offers a full range of services that equal the competition.
Singtel Broadband – Offering a full range of 1Gbps and even 2Gbps packages and plans. With competitive broadband plans, Singtel customers can enjoy a range of wireless and mobile deals.
EnjoyCompare Rating 4 out of 5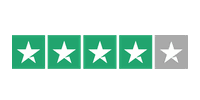 Based on 1,102 reviews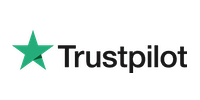 Join us and start getting money saving tips!
We won't share your email data with anyone and you'll have complete control to unsubscribe if you get bored. So don't delay, sign-up today!