MyRepublic NewGamer 1Gbps Fibre Broadband
Contract Duration
24 Months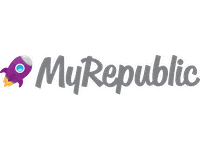 FREE Home Voice Subscription.
FREE Fibre Termination Point Installation (up to $160.50).
Custom routing for ultra-low latency.
Recontract Exclusive: FREE 3rd month subscription.
Exclusive Gamer Perks includes 24/ Gamer Hotline, Live Latency Monitoring, Razor discounts, Custom Routing.
Top up $199 for a ASUS ROG Rapture GT-AX11000 WiFi-6 Gaming Router (worth $699).
MyRepublic Gamer Bundle
If you're looking for superfast broadband, then look no further than the Myrepublic Gamer bundle, with lighting fast 1Gbps fibre broadband. Customers enjoy Ultra-Low and Stable Latency, Live Latency Monitoring and Custom Network Routing.
Pro's MyRepublic Gamer Bundle
Custom Routing is an excellent feature, that assigns a specific dedicated IP address range, allowing MyRepublic to routes customers connection via specific game servers — customising the experience and optimising for online gaming performance.
24/7 GAMER Priority Hotline – As a GAMER customer, get dedicated support at 6815 1337
Recontract Exclusive: $57.99/mth for 24 months (U.P. $65.99/mth)
Con's MyRepublic Gamer Bundle
All new customers face a $53.50 service installation fee
$56.71 NLT service activation fee