ViewQwest 1Gbps Raptor Gamer
Contract Duration
24 Months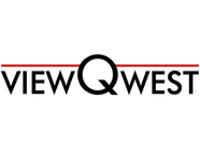 WAIVED Admin Charge of $53.50.
FREE Modem Rental, worth $267.50.
FREE Static IP Address, worth $240.
FREE On-Demand Custom Routing.
FREE Delivery & Installation, worth $80.
BOOST to 2Gbps for +$20/mth.
FREE 3 months FreedomDNS worth $32.10.
Enjoy 3 month FREE subscription.
ViewQwest Gamer Fibre Broadband
If you're an amateur or professional gamer, then a solid fibre broadband line is critical, that's why ViewQest offers this exclusive package. With the ViewQwest Gamer deal,  you get a range of dedicated benefits tailored with the gamer in mind.
Pro's ViewQwest Gamer Broadband
Free static IP, so you won't experience as many login issues, dropped connections or networking problems.
Free on-demand routing – This means your connection is consistently monitored for latency and re-routed via different nodes to improve speeds.
ViewQwest doesn't participate in the business of Traffic Shaping – or Traffic "prioritization" – or whatever else you want to call it. Ever.
Enjoy unlimited peer-to-peer access with not bit-torrent restrictions.