MyRepublic 200 Mbps Fibre Broadband
$70 Router Discount
[FREE] Home Voice Subscription
24 months contract
$58 Service Installation Fee
Review Text

Broadband Detailed

Provider Details
Broadband Review
Coming Soon
Broadband Details
Your Router Model Will Affect Your Wireless Speed
More expensive routers tend have more powerful components, allowing for faster wireless speed. E.g. the ASUS AC88U may reach up to 400Mbps but the N56U will probably not go beyond 100Mbps.
Your Wi-Fi Adaptor / Device Will Affect Wireless Speed
Mobile phones and tablets have less powerful hardware than PCs, which limits how fast they can download. Your device may also not support the faster dual-band or AC technology.
Wi-Fi Connections Will Not Reach 1Gbps
Today's Wi-Fi technology (even wireless AC) will not reach anywhere near 1Gbps. For top speeds, use a wired connection i.e. connect directly to your router using a Cat 6 or Cat 5e LAN cable.
Provider Details
1. Celebrate Change
We are on the front lines of the biggest transformation the telecommunications industry has seen in decades – and we're loving it. The Next Generation National Broadband Network (NBN) is a great opportunity for small businesses to shake things up and we couldn't be prouder to get involved.
2. Small is Beautiful
The leaner you are, the less obstacles stand in the way for change. That's why we've put everything that isn't essential to our business in the Cloud. It not only makes more economic sense and keeps us flexible, it empowers us to go up against giants.
3. Our Customer is King
You don't have to be evil to be a successful company. We believe that the basics of running a business are what will win our customers' time, money and trust. And that is great service, honest pricing and user-focused improvements.
4. Fortune Favours the Bold
Through innovation and iterative design, we keep things running smoothly while improving on them in sometimes unexpected ways. We remain on the lookout for new and better ways of doing things, drawing inspiration from other industries and gamechangers.
5. Being Yourself
We don't enjoy dealing with a big faceless corporation and we don't believe you do either. Our personal and people-centric approach has informed not only our products but also our social media engagement efforts and our groundbreaking direct sales channel.
6. Focus on What We Do Best
We do fibre broadband. It is what we were built to do and what we want to do really well. The add-on services we offer should build on our core service, rather than take away from it. If there's a better independent application out there, we first look to collaborate – not emulate.
EnjoyCompare Rating 4 out of 5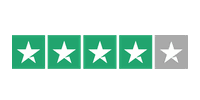 Based on 1,102 reviews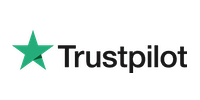 Join us and start getting money saving tips!
We won't share your email data with anyone and you'll have complete control to unsubscribe if you get bored. So don't delay, sign-up today!