TransferWise Money Transfer
TransferWise Money Transfer
TransferWise
Minimum

Transfer

S$1

Currencies

Supported

39

Benefits &

Privileges

MAS Regulated

EnjoyCompare

Rating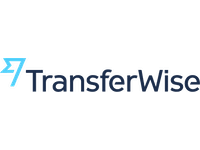 TransferWise is up to 8x cheaper than banks.
5/5 star rating from over 40k reviews on TrustPilot.
You'll be updated via email at each stage of the transfer. Plus you can also track your transfer with their award winning mobile apps!
You can send money from 39 countries and receive money in 60 countries, adding up to total of over 650 routes.
TransferWise is up to 8x cheaper than your bank provider, so start saving today!
TransferWise Money Transfer
Money Transfer Review
With the convenience of real-time rates to over 650 routes and over 39 supporting currencies. TransferWise is backed by a team of investors who believe that the Money Transfer industry is in need for innovation. Furthermore they are supported by institutional investors and private individuals who founded or are building Virgin, PayPal, Skype, Betfair, Simple.com and many others.
TransferWise enjoys fantastic reviews across multiple platforms, including TrustPilot, with an impressive 5/5 star rating from over 38876 reviews.
TransferWise is Authorised by the UK Financial Conduct Authority, giving you the comfort and security the you are in safe hands.
Author:
EnjoyCompare
Money Transfer Details
TransferWise has a APAC hub, based in Singapore, which will allow them to work even closer with customers across the APAC region. Transfer wise are building a team within Singapore's growing FinTech scene, focussed on bringing TransferWise's fast, fair money transfer services to Asia Pacific.
Furthermore the Singapore government's commitment to FinTech makes it a prime location for innovation.TransferWise is working alongside the Monetary Authority of Singapore (MAS) and is one of the first remittance companies allowed to verify customers online. That means customers won't have to come to our office to get verified anymore.