Circles.Life
Circles.Life
Circles.Life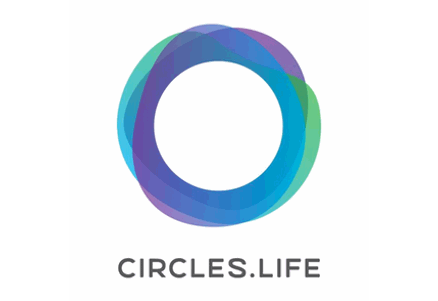 'SAVENOW20' – Enjoy SGD 20 OFF on Registration fee
Review
Circles.Life
As the forth and one of the largest digital telco's Circles.Life is a new addition to the Singapore telco market. The company has reimagined the telco industry, with data that never runs out, no lock-in contracts and an app based system that keeps you easily updated. Whats more, with 91% of customers recommending Circles.Life, you are in safe hands.
Mobile Data
With Data that never runs out, customers can now enjoy great rewards and privileges via the Circles.Life application. Just sign-up and start enjoying the data revolution.
No Contracts
With Circles.Life, customers are free to start and leave when they choose. With no lock-in contracts, you are free to choose your terms. Whats more receive 500 MB /mo every 6 months, which is permanent once earned as long as you stay with Circles.Life.
Author:
EnjoyCompare
Validity
30th November 2017