Citibank M1 Visa Credit Card
Daily savings with up to 10% Citi Rebate at over 700 locations
Up to 2.5% Citi Rebate* on your M1 mobile and broadband bills
Your Citi Rebate can be used to offset your M1 bill and purchases at Citi Rebate participating merchants
Additional value added services such as S$20 worth of free mobile data for 3 months exclusively for M1 subscribers
Enjoy up to 5% Citi Rebate on overseas retail purchases with the Citibank M1 Card

Rewards
M1 Visa Citibank Rewards
Credit Card Review

Detailed Description

Eligibility
Credit Card Review
CitiBank M1 Visa Card
The overview of this card suggests it works best for young working adults who are looking for some savings off their mobile phone bills. For an annual income of $30,000 for locals, this card is attainable as one of the rare few credit cards around to have a link-up with a telco company. The pre-requisite is, of course, you need to be an M1 customer to start with.
So what rewards are there?
Opt to have your M1 bills charged to your card and get rebates. On their introduction website, there are varying degrees of rebates depending on the size of your bills. So if you have a premium mobile plan with M1 that costs you more than $300 and above, get set to enjoy up to 2.5% Citi rebates and save more money.
Use your card to make a purchase from any M1 Shop and get 0.7% Citi Rebate. Additionally, as an M1 subscriber, you get to enjoy an array of discounts with M1's value-added services. In any unfortunate circumstances where you do lose your mobile phone, M1 provides loan services of a phone to you for 2 weeks. This will give you enough time to conduct some damage recovery before getting a new phone. Also, you can then buy any handset that is above $200 on a 12-month instalment basis with M1. Talking about personalised caring for their customers!
As this is a Citibank credit card, be prepared to enjoy the many benefits that Citibank has to offer for its customers. Charge your daily spending to this card and enjoy up to 10% rebates on over 700 merchants!
Citibank rebates
After accumulating so many points, look forward to using them to practically offset your M1 bills, or convert them to Krisflyer Miles. Do note that these Citi rebates points do not expire. Yay!
To entice new customers, this card offers free 3G video calls each month up to $5, for the first 3 months. This could be useful for working mothers calling home to check on their precious one in real-time. Or for those lovebirds still in their honeymoon period during the first 3 months. For the rest of us who are still stuck with a 2GB data usage each month, the CitiBank M1 Visa card also offers $20 worth of free mobile data usage on top of your existing plan, for the first 3 months. This should be equivalent to another 2GB more of data usage per month.
Detailed Description
Citi Rebate is a cash rebate program available to all Citibank Credit Cards whereby you can earn up to 10% Citi Rebate at participating Citi Rebate merchants. Use your Citi Rebate to offset your M1 phone and broadband bills for monthly savings. In addition, with 500 participating Citi Rebate merchant locations islandwide, you may redeem your Citi Rebate for your purchases, and get to shop for free!
With a basic card annual fee of S$160.50 (inclusive of GST) and a supplementary Card annual fee of S$85.60 (inclusive of GST), the M1 Citibank credit card follows the usual costing structure as other Citi cards.
The M1 Citibank credit card comes with the first year annual fee waiver for Basic and 2 Supplementary cards, making the card a very attractive offer to M1 customers. Benefit from exclusive savings on Phone Bills and 2.5% Citi Rebate on your Phone Bills, so it's easy to offset your phone bills with Citi points. Furthermore, you can exchange your points for Sunperks and KrisFlyer points.
With the M1 Platinum Visa credit card you can benefit from a range of benefits exclusive to the M1 partnership. The most appealing offer is the 10% citi rebate, which includes your M1 bills as well as merchants such as Starbucks, cold storage and burger king. Not only that but you can redeem your citi points against your M1 phone and broadband bill with a simple SMS text!
Furthermore, if you are an M1 subscriber you will receive $20 worth of mobile data usage FREE per month for 1st three months upon card approval, $5 worth of 3G video calls FREE per month for 1st three months upon card approval and 10% discount on all handphone accessories at M1 Shops.
These offers are exclusive to the M1 Citibank Rewards Card and when added to the standard citi reward offerings it becomes a perfect credit card offer for M1 subscribers.
| Compare Singapore Credit Card information |
Eligibility
Only existing M1 phone and/or broadband subscribers are eligible to apply for the Citibank M1 Platinum Visa Card.

You must be aged 21 years old and above
For foreigners, minimum annual income to qualify is S$42,000
For salaried employee: a copy of your NRIC/passport, latest original computerized payslip or Tax Notice of Assessment or last 12 months CPF statement
For self-employed: a copy of your NRIC/passport, last 2 years Income Tax Notice of Assessment and last 3 months' bank statements
Enjoy compare is an independent information provider. It is not a bank or financial services provider, and cannot give direct financial advice.
The content of the comparison website provided by enjoy compare is provided "as is" for general information purposes only. It does not constitute advice nor does any part of the content constitute an open offer capable of forming the basis of a contract. It is up to the user to ensure information is accurate at the point of submitting an application on the suppliers website.
EnjoyCompare Rating 4 out of 5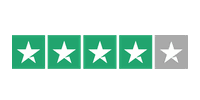 Based on 1,102 reviews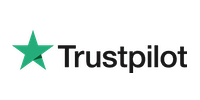 Join us and start getting money saving tips!
We won't share your email data with anyone and you'll have complete control to unsubscribe if you get bored. So don't delay, sign-up today!