Citibank Personal Loan
Citibank Personal Loan
Citibank
Headline

Rate

Welcome offer 4.55% p.a.

Benefits &

Privileges

No processing fees

Loan

Period

1 - 5 years

EnjoyCompare

Rating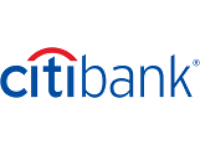 $1,000 minimum loan amount.
No service fee.
Flexible instalment payments up to 60 months.
Enjoy up to 4.55% p.a. interest rate (EIR 8.50% p.a).
Receive a S$100 RedMart voucher with every approved loan of S$10,000 or above.
Citibank Personal Loan
Representative Example
When looking for a personal loan its important to understand the monthly instalments and the loan tenure, below you will find an examine to help guide you through the process.
$10,000
$316
%
3 years
$11,365
$1,365
Product Features
Financing amount (min to max): 

S$

 1

,000

 – 

S$

 3

00,000

Loan tenure (min to max): 

1

 – 5

 

years

Interest rate: 

Fixed rate of

 4.94

% – 7.92

% 

per annum

Approval duration: 1 –

 5 business days
Citibank Personal Loan
Personal Loan Review

Citibank has a Welcome offer of 4.55% p.a. interest rate (EIR 8.50% p.a.) on instalment loan with Citibank Ready Credit for 36 months tenure. This is one of the lowest offers on the market. If you were planning to buy a car, renovate or just consolidating your debts, this is a great offer. Terms & Conditions apply.
EnjoyCompare is an independent information provider. It is not a bank or financial services provider, and cannot give direct financial advice.
The content of the comparison website provided by Enjoy Compare is provided "as is" for general information purposes only. It does not constitute advice nor does any part of the content constitute an open offer capable of forming the basis of a contract. It is up to the user to ensure information is accurate at the point of submitting an application on the suppliers website.
Author:
EnjoyCompare
Lender Details
Citibank Singapore Ltd is a wholly-owned subsidiary of Citigroup, one of the world's largest financial services organisations. By combining local expertise with the strength of Citibank's worldwide consumer banking network, they offer some of the world's leading range of financial services including deposit accounts, foreign currency deposits and investments as well as credit cards, mortgages, insurance and charge cards.
Detailed Description
Eligibility & Documents Required:
Age: 21 years old and above
For Singaporeans and PRs, minimum annual income of S$30,000
For foreigners, minimum annual income of S$42,000
Salaried employee:
A copy of your NRIC/passport, latest original computerised payslip or Tax Notice of Assessment or last 12 months' CPF statement.
Self-employed:
A copy of your NRIC/passport, last 2 years' Income Tax Notice of Assessment and last 3 months' bank statements.
Foreigner:
Latest Income Tax Notice of Assessment and latest original computerised payslip
Latest original computerised payslip
Citibank Ready Credit PayLite Program / Citibank Quick Cash Program –
RedMart Online Promotion ("Promotion") Terms and Conditions Regarding Usage of Promotion Codes
1. The promotion code may be used for multiple purchases until the value of the Gift is fully redeemed, provided that each usage of the code must be for an amount of S$50.  For example, where an Eligible Customer is given a RedMart code worth S$150, he/she may utilise the RedMart code for a total of 3 times, redeeming S$50 of the value for each purchase. If the purchase when using the code is less than S$50, no refunds of the unutilized portion of the code will be refunded to the Eligible Customer. Likewise, if the purchase when using the code is above S$50, the cost of the purchase in excess of the S$50 will be borne by the Eligible Customer.
2. The promotion code is valid with payment using Citi Credit and Ready Credit Cards only. Promotion is not applicable for payment via Paypal and over-the-phone purchases.
3. Promotion code cannot be exchanged for cash or be used in conjunction with any other promotion, voucher, coupon, code, rebate, privilege, or offer, including but not limited to discounted sale items, unless otherwise stated.
4. RedMart's Terms and Conditions apply. For the complete details of RedMart's Terms and Conditions, please visit http://about.redmart.com/universal-regulations-for-coupon-codes
5. Citi and RedMart reserve the right to change the Terms and Conditions at any time without prior notice.