Get cash of up to 4x your monthly salary (10x if your annual income is S$120,000 and above)
Fixed interest rates from as low as 3.88% p.a, with monthly instalments of 1 to 5 years
E.I.R* from minimum 13.14% p.a to maximum of 26.62% p.a
Quick approval and receive cash to your DBS/POSB deposit account
Review Text

Loan Details

Lender Details
Loan Review
You can plan your finances with confidence, with a fixed interest rate and having the flexibility to pay with monthly installments. With the low promotional rate of 3.88%, the DBS Personal Loan will give you the chance to get that new car, pay for a wedding or just have a family holiday!
DBS have streamlined the Personal Loan application process making it quick and hassle free.
Loan Details
Eligibility requirements:
To apply for DBS's Personal Loan, you need to be a Singaporean or Permanent Resident, between 21-65 years old and have a Minimum Annual Income of S$20,000 and above.
EnjoyCompare is an independent information provider. It is not a bank or financial services provider, and cannot give direct financial advice.
The content of the comparison website provided by EnjoyCompare is provided "as is" for general information purposes only. It does not constitute advice nor does any part of the content constitute an open offer capable of forming the basis of a contract. It is up to the user to ensure information is accurate at the point of submitting an application on the suppliers website.
Lender Details
DBS is one of Asia's largest financial institutions. They span across nearly 20 markets with over 250 branches. The bank's strong position in the Asia-Pacific region, and has earned it's name as the "Safest Bank in Asia".  The DBS group has a presence in China, South East Asia and has it's headquarters in Singapore.
EnjoyCompare Rating 4 out of 5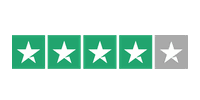 Based on 1,102 reviews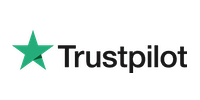 Join us and start getting money saving tips!
We won't share your email data with anyone and you'll have complete control to unsubscribe if you get bored. So don't delay, sign-up today!