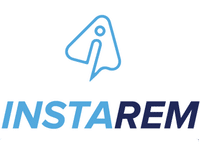 Ranked #1 by the World Bank as one of the most cost-effective remittance platforms in various corridors across Asia.
Real-time foreign exchange rates | Fast Transfers | Low fees | No hidden costs.
Same or next business day transfer.
4/5 rating from over 400 reviews on Trustpilot.
Receive S$15 on your first transaction above S$1000 with promo code 'ECSG15'.
Earn bonus InstaPoints upon joining and each time you transfer. Which can be redeemed against your transactions.
With InstaReM, send money from Australia, Singapore, Hong Kong and Malaysia to 55+ countries across the globe.
InstaReM Singapore
Transferring money can be daunting at times, however, with InstarReM you can efficiently and effortlessly transfer money to multiple destinations with low fees and competitive exchange rates. Whats more, InstarReM offer the same day or next day transfer, meaning your money can get to its destination often quicker than standard banking channels.
Pro's InstarReM Singapore
Same or Next day money transfer.
Secure and regulated by – The Monetary Authority of Singapore (MAS).
Enjoy an extensive welcome bonus and referral bonus scheme.