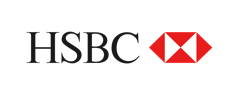 Need mortgage help? Then speak to our home loans specialists, for free impartial advice. Free Advise
HSBC Mortgage
Floating Mortgage Rate
$200,000 Minimum Loan
Year 2 Rate: SIBOR + 1.50%
Year 3 Rate: SIBOR + 1.50%
Refinancing Rate Mortgage from HSBC Floating Rate
Mortgage Type
Refinancing Rate
Building Type
Private Residential
Lock In Period
No Lock In
Request a Callback
Detailed Description
Lender Details
The loan details and rates provided here at Enjoycompare.com are for Reference only. Please note that the rates are subject to changes by banks from time to time and may not be exhaustive.
Enjoy compare is an independent loans information provider. It is not a bank or financial services provider, and cannot give direct financial advice.
The content of the comparison website provided by enjoy compare is provided "as is" for general information purposes only. It does not constitute advice nor does any part of the content constitute an open offer capable of forming the basis of a contract. It is up to the user to ensure information is accurate at the point of submitting an application on the suppliers website.
The Hongkong and Shanghai Banking Corporation Limited first opened its doors in December 1877 in Singapore. Today, HSBC's flagship office remains at the original Collyer Quay site where its first branch was opened.
HSBC is one of the earliest banks to establish in Singapore and today HSBC is a prominent player in Singapore's banking sector, offering a broad range of banking and financial services tailored to meet a wide spectrum of needs, for those customers of multi-national corporations to local businesses and individual Singaporeans.
Linked to the Group's international network, HSBC in Singapore provides customers with a comprehensive range of financial services including personal, commercial, corporate, investment and private banking, insurance, forfaiting and trustee services, securities and capital markets services.
HSBC Singapore is a qualifying Full Bank and has nine branches (of which five incorporate a dedicated HSBC Premier centre for Premier HSBC customers), not forgetting over ten locations providing self-service terminals to help provide a quick and efficient service. HSBC branches provide Automated Teller Machines, electronic banking channels including 24-hour PhoneBanking services, Cash Deposit Machines and Internet banking services.
QuickCash allows HSBC customers to withdraw cash from the cashiers when they shop at the Dairy Farm Group of stores which includes over 360 everyday stores like Cold Storage, Giant, Guardian Health and Beauty, Photo Finish, Market Place and Shop N Save.