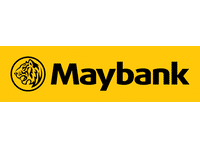 Need mortgage help? Then speak to our home loans specialists, for free impartial advice. Free Advise
Maybank Mortgage
Floating Mortgage Rate
$100,000 Minimum Loan
Year 2 Rate: SIBOR + 0.75%
Year 3 Rate: SIBOR + 0.75%
Building Under Construction Mortgage from Maybank Floating Rate
Mortgage Type
Building Under Construction
Request a Callback
Detailed Description
Lender Details
The loan details and rates provided here at Enjoycompare.com are for Reference only. Please note that the rates are subject to changes by banks from time to time and may not be exhaustive.
Enjoy compare is an independent loans information provider. It is not a bank or financial services provider, and cannot give direct financial advice.
The content of the comparison website provided by enjoy compare is provided "as is" for general information purposes only. It does not constitute advice nor does any part of the content constitute an open offer capable of forming the basis of a contract. It is up to the user to ensure information is accurate at the point of submitting an application on the suppliers website.
Maybank started operating in Singapore as a fully-licensed commercial bank in December 1960. From the first local Branch in South Bridge Road almost 50 years ago, Maybank quickly and aggressively expanded their reach and types of services offered. Today, Maybank's 27 service locations in Singapore help to meet the banking and financial needs of corporations and individuals alike.
Maybank is committed to bringing seamless banking and a wider spectrum of value-added financial services to it's valued customers. By harnessing the latest technological advances to increase the network's effectiveness, Maybank customers are able to conduct their banking transactions at any time and anywhere in the world, via the traditional as well as electronic channels.
Maybank remains strongly committed to the Singapore operations, and the 32-storey headquarters, Maybank Tower, is the physical manifestation of this. As a QFB, Maybank Singapore explores strategic alliances with the other QFBs for mutual benefit, and for the benefit of their customers who can expect to see a bank that is closer to them – a Bank that understands their unique requirements.
Maybank became the first and only Bank to receive triple certification for Singapore Quality Class, Singapore Service Class and People Developer from SPRING Singapore in 2009. In Maybanks continuous pursuit for business excellence, Maybank attained certification in Innovation Class by SPRING Singapore in 2010, becoming the first Bank in Singapore to achieve all four certifications at an enterprise level.