POSB Travel Shield Insurance
Emergency medical evacuation up to S$1,000,000
Up to S$8,000 for baggage loss
Up to S$1,000,000 for overseas medical expenses
Adventurous activities coverage including hot air ballooning, skiing, scuba diving and more under Premier and Platinum Plans
Immediate protection for Single Trip & Annual Plans
Review Text

Insurance Details

Provider Details
Travel Insurance Review
TravellerShield is underwritten by MSIG Insurance (Singapore) Pte. Ltd. Providing comparably lower medical cover at only S$1,000,000 than other travel insurance providers. TravellerShield insurance offers immediate protection and additional cover including baggage delays and aggregate family cover at S$3,000,000 – Review brought to you by Enjoy Compare
Insurance Details
Important Notes
Singaporeans, Singapore Permanent Residents, Foreigners with valid employment pass/work permit aged 18 years and above and residing in Singapore can buy TravellerShield.
TravellerShield covers a round trip commencing from and returning to Singapore within the period of insurance.
Family Cover provides cover for the Insured, his/her legal spouse and any number of their legal Child(ren) who are travelling as a Family. If you bought a Family Annual Policy, the Insured Persons under the Family Cover are not required to travel together on a Journey, but any Insured Child under the age of 12 years must be accompanied by a parent or Adult guardian for any Journey.
A Single Return Trip Policy covers the entire return trip (not exceeding 180 consecutive days) from the time the Insured Person leaves his/her home or workplace in Singapore for the sole purpose of commencing a trip abroad to 3 hours after returning to Singapore or on the expiry date of the Period of Insurance shown in the Schedule, whichever is sooner.
Travel Region is divided the world into three areas. If you are going to more than one country, please select the furthest "Area" from Singapore in your itinerary as your destination. For example, if you are travelling to Thailand and USA, please select "Area 3" as USA is classified under Area 3.
Area 1: Brunei, Cambodia, Indonesia, Laos, Malaysia, Myanmar, Philippines, Thailand and Vietnam.
Area 2: Australia, China (excluding Inner Mongolia and Tibet), Hong Kong, India, Japan, Korea, Macau, New Zealand, Sri Lanka, Taiwan, including countries in Area 1.
Area 3: Worldwide including countries in Area1 and Area 2.
TravellerShield Premier and Platinum Plans cover bungee jumping, sky diving, paragliding, helicopter rides for sightseeing, hot air ballooning, jet skiing, mountaineering at mountains below the height of 3,000 metres above sea level, skiing or snowboarding within official approved areas of a ski resort, canoeing or white water rafting with a qualified guide and below Grade 4 (of International Scale of River Difficulty), and underwater activities involving artificial breathing apparatus for diving up to a maximum depth of 30 metres with a qualified diving instructor or a qualified divemaster and with recognised diving certification. These activities must be done for leisure purposes and with a licensed operator.
Exclusions include:
Known events that were reported by the media, or through a travel advice issued by a local or foreign authority
Participation in any organised team football, speed or time trials, competitions, sprints or racing of any kind, or as a professional sportsperson who earns income, remuneration or sponsorship
Engagement in military services or operations, manual work, offshore work, mining, aerial photography, flying or other aerial activities (except travelling as a fare paying passenger on a commercial airline)
Provider Details
Located in Singapore, MSIG Asia is the regional holding company and a subsidiary of Mitsui Sumitomo Insurance Company, Limited within the MS&AD Insurance Group. MSIG Asia is helmed by Chairman, Mr Noriaki Hamanaka, and Regional Chief Executive Officer, Mr Alan J. Wilson.
Wholly owned by MSIG Holdings (Asia) Pte Ltd, MSIG Insurance Singapore Pte. Ltd. ("MSIG Singapore") is a leading general insurer with over 100 years of experience. It is backed by the strong heritage and financial strength of its parent company, Mitsui Sumitomo Insurance Company, Limited and the Company benefits from being a member of the MS&AD Insurance Group – one of the largest general insurance groups in the world. Today, MSIG is one of the few global general insurers to have representation in every ASEAN country, a testament to its strength and reach.
EnjoyCompare Rating 4 out of 5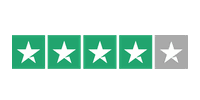 Based on 1,102 reviews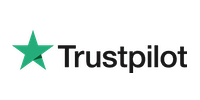 Join us and start getting money saving tips!
We won't share your email data with anyone and you'll have complete control to unsubscribe if you get bored. So don't delay, sign-up today!