14-day money back promise.
An accident that's not your fault? We'll get the bill.
All Aviva-approved car repairs guaranteed for 12 months.
Receive 18% off with code 'CAR18'
Review Text

Insurance Detailed
Car Insurance Review
Aviva car insurance provides a comprehensive and detailed car insurance policy, with competitive pricing and a few tweaks that make Aviva an interesting and recommended motor insurance provider.
Aviva Car Insurance Highlights
No Claims Discount (NCD) protector – With Aviva your no claims discount is protected if you're not at fault during an accident, no upfront excess payment is required.
Lowest NCD penalty (10%) upon claims – With some insurance provided deducting 30%, Aviva only takes 10% (Excluding Motor Lite plan).
Quick emergency assistance – Enjoy Aviva's eCall service, which is designed to automatically detect crashes and transmit real-time data to the emergency team.
Courtesy car – Don't get held back with a free courtesy car even if you send your car for repair. The Aviva courtesy car is free of charge for up to 10 days.
New Aviva car insurance customers enjoy 18% off your premiums with promo code and customers with a car engine capacity of 2,000 cc and above can enjoy 23.5% off (for new customers only). lastly, MINDEF and MHA policyholders can enjoy 15% off for Applicable for policyholders' family members too.
Aviva Car Insurance Options
Aviva offers three car insurance policies, called 'lite', 'Standard' and 'Prestige'. The lite policy is the cheapest option but provides limited cover, whereas the Prestige policy is the most expensive and provides the highest level of cover. Below is a summary of the different packages.
Aviva Lite
Repairs can only be done at authorised Aviva repair shops.
You will receive a brand new car if the accident repairs cost 70% > its market value (< 12 months old).
An additional excess for a young and inexperienced driver of up to S$2,500. If the driver (including policyholder) is aged 24 and below or has held a valid driving license for less than 2 years.
Policyholders must cover an S$100Windscreen excess payment.
Policyholders receive Medical expenses Covers for you and your passengers of only S$500.
Aviva Standard
Same as Aviva lite, except for the below differences.
You can have your car repaired at any shop, including the Aviva approved repair shops.
The medical expenses cover is increased to S$2,500 for you and your passengers.
Aviva Prestige
Same as Aviva lite and Standard, except for the below differences and additions.
No Additional Excess for young and inexperienced driver. If the driver (including policyholder) is aged 24 and below or has held a valid driving license for less than 2 years.
No windscreen excess payment.
Medical Express cover is increased further to S$5,000 for you and your passengers.
Free eCall assistance service, which automatically alerts the emergency team to provide you with quick & professional help. Includes a Bosch smart sensor device.
Car Insurance Details
You live in Singapore for at least 183 days in a year and hold a valid NRIC or FIN.
You are the registered owner of the car.
Your car has not been altered from the manufacturer's standard specifications including any LTA-approved modification. If in doubt, please refer to our FAQ or contact us for more information
You and/or any drivers are medically fit to drive and satisfy all driving regulations.
The total number of claims, you and/or any other drivers have had, in the last 3 years is not more than 2.
You and/or any other drivers do not have more than 12 demerit points on your driving licence
You and/or any other drivers have never previously been refused car insurance, declined renewal of car insurance or had your car insurance terminated by an insurer for any reason.
You understand that the information provided here will determine whether Aviva accepts your proposal for car insurance. All answers are correct, honest and answered to the best of your knowledge.
EnjoyCompare Rating 4 out of 5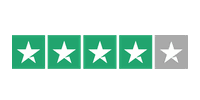 Based on 1,102 reviews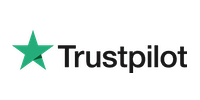 Join us and start getting money saving tips!
We won't share your email data with anyone and you'll have complete control to unsubscribe if you get bored. So don't delay, sign-up today!