TransferWise Money Transfer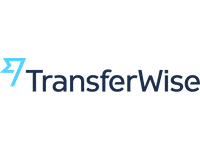 TransferWise is up to 8x cheaper than banks.
5/5 star rating from over 40k reviews on Trustpilot.
You'll be updated via email at each stage of the transfer. Plus you can also track your transfer with their award-winning mobile apps!
You can send money from 39 countries and receive money in 60 countries, adding up to a total of over 650 routes.
Join over 2 million people who are already saving with transfers up to 5x cheaper than banks and PayPal.
TransferWise International Money Transfer
If you are looking to make a saving on international money transfer, that could be up to 8x cheaper then your bank, then TransferWise is one of the best services in Singapore. With a 5/5 star rating on Trustpilot from over 40k reviews and the option to send money from and to 35 countries.
Pro's TransferWise Money Transfer
Banks could charge you up to 5% in hidden costs when sending money to any bank account abroad, TransferWise is up to 8x cheaper.