WorldFirst Money Transfer
Enjoy great exchange rates for your currency transfers
Fast and simple international payments, authorised by the Monetary Authority Singapore
No fees for clients making personal currency transfers
Make payments online 24/7 or over the phone with award winning service
Worldfirst don't charge fees – it's as simple as that and enjoy minimum transfer amount of S$ 2,000
Review Text

Transfer Details

Provider Details
Money Transfer Review
World First Fund Transfer
WorldFirst enjoys extremely satisfied reviews with their services provided online, and over the telephone. With over 280,000+ customers, Worldfirst enjoyed few complaints (dozens from thousands of reviews) focused on areas that are objectively difficult to handle. Setup couldn't be easier, you just need to tell Worldfirst how much you want to send, who you want to pay and which currency you want to pay in. Then they quote you a rate. Simple.
When you have made the agreed booking, the rate is secured and users will receive all the trade confirmations, you just need to send your money to WorldFirst by bank transfer. And guess what, there's no fee! Overall we couldn't find any real areas of concern, in fact, we find the service, rates and attention to detail outstanding.
WorldFirst Singapore
Getting started with WorldFirst is easy and the setup process to start transferring money is completely free of charge, even if you don't end up using them. It all starts with the currency you want to use and the amount, WordFirst will then send you a quote.
WorldFirst like many currency transfer providers is designed for transferring larger amounts overseas, and they have a minimum transfer limit of $2,000 Singapore dollars online. WorldFirst offers a range of ways to transfer money abroad, including their website, via calling their customer service centre, or by using their mobile app on Android, iPhone or Android Watch.
Make an international transfer
If you are happy with the quote and rate, you simply secure the rate and wait for the trade confirmations. Then send the money via bank transfer at no fee to WorldFirst and they will do the rest.
World First's currency transfer works as follows:
Users Setup an account with World First—You are required to include your name, address, contact details, bank details and proof of identification.
World First will then assign a currency specialist and account manager.
Depending If you're a business or online seller, you can open up receiving accounts in specific currencies and locations.
Users decide the currencies that you want to exchange and which locations you are looking to move money too.
You will be quoted an exchange rate, which needs to be booked through the World First website, by calling a customer service centre, or through a mobile app.
Provide details of the sender and receiver of the funds.
Users are then required to send money to World First through bank transfer.
World First converts the money and deposits it in the recipient's bank account.
Additional services from World First
What's more, WorldFirst provides additional services for individuals and businesses to help with international money transfers.
Forward contracts — With this service, you are able to lock in an exchange rate now, but transfer the money in the future.
Live exchange rates — World First provides a continual interbank exchange rate between currency pairs.
Rate alerts — With World First, you can sign up for rate alerts, so you don't miss out on that great rate.
Receiving accounts — World First provides receiving accounts in many different currencies. That means you can have money paid into a local account in the country you're selling to, and transfer the money back to your home country at a time (and exchange rate) that works for you.
Transfer Details
Established: 2004.
International Clients:  Accepted
Currencies Offered: 121
Minimum Transfer: £1,000 (UK) /  €1,000 (EU) / $1,000 (USA)
Trading via: Online Platform, Email or Telephone.
Offices In: London, Amsterdam, Sydney, Hong Kong, Tokyo and Singapore
Regulation: Financial Conduct Authority (UK), FinCen (USA), Financial Transactions and Reports Analysis Centre (Canada), ASIC (Australia), Customs and Excise Department (Hong Kong).
Fees: No fees for the UK, European or Australian Clients, regardless of transfer size. No fees above $10,000 from North America and $10 per transfer below that market.
There is also an Exchange Rate Guarantee for UK Clients – World First guarantees to beat any quote from any competing companies.
Client Reviews: 5,000+ reviews, mainly on Feefo's platform.
Provider Details
World First Limited, registered and headquartered in the UK is an outstanding Foreign Exchange company. Worldfirst offers currency exchange and international payments to private clients and corporate clients. Since its establishment in 2004, the company has rapidly grown, and today it has offices across 4 continents while employing more than 300 people.
WorldFirst is ranked among top UK international money transfer companies in terms of revenues and boasts more than 75,000 "yearly active" customers.
Regulated By:
Financial Conduct Authority (UK), FinCen (USA), Financial Transactions and Reports Analysis Centre (Canada), ASIC (Australia), Customs and Excise Department (Hong Kong).
EnjoyCompare Rating 4 out of 5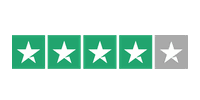 Based on 1,102 reviews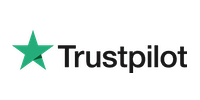 Join us and start getting money saving tips!
We won't share your email data with anyone and you'll have complete control to unsubscribe if you get bored. So don't delay, sign-up today!