Ranked #1 by the World Bank as one of the most cost-effective remittance platforms in various corridors across Asia.
Real-time foreign exchange rates | Fast Transfers | Low fees | No hidden costs.
Same or next business day transfer.
4/5 rating from over 400 reviews on Trustpilot.
Receive S$15 on your first transaction above S$1000 with promo code 'ECSG15'.
Earn bonus InstaPoints upon joining and each time you transfer. Which can be redeemed against your transactions.
With InstaReM, send money from Australia, Singapore, Hong Kong and Malaysia to 55+ countries across the globe.
Review Text

Transfer Details

Provider Details
Money Transfer Review
InstaReM offers payment and money transfer solutions in multiple countries across the globe. Headquartered in Singapore and with offices in Australia and Hong Kong, the company has grown considerably since its start in 2015. InstaReM lets its customers send money to more than 25 countries and it has served more than 25,000 customers. The company offers services over the phone, via email, and via chat. Whats more new customers, will benefit from a welcome bonus and possible referral bonuses when applying online using a promotional code.
Provider Details
INSTAREM, is a mix of two words summarizing all that InstaReM stand for "INSTANT REMITTANCE".
With a clear and concise mission statement "Focus on a satisfactory customer experience with constant value creation, whilst striving to reduce the cost of transferring money globally".
The story all began with a very personal experience. "Prajit Nanu faced a number of challenges in sending money across international borders, like opaque FX rates and extended timelines for delivery. This prompted him and Michael Bermingham, a close aide, to collaborate with a shared vision of making a difference to the world they live in".
EnjoyCompare Rating 4 out of 5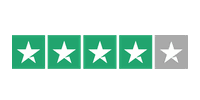 Based on 1,102 reviews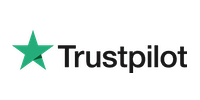 Join us and start getting money saving tips!
We won't share your email data with anyone and you'll have complete control to unsubscribe if you get bored. So don't delay, sign-up today!