TransferWise Money Transfer
TransferWise is up to 8x cheaper than banks.
5/5 star rating from over 40k reviews on Trustpilot.
You'll be updated via email at each stage of the transfer. Plus you can also track your transfer with their award-winning mobile apps!
You can send money from 39 countries and receive money in 60 countries, adding up to a total of over 650 routes.
Join over 2 million people who are already saving with transfers up to 5x cheaper than banks and PayPal.
Review Text

Transfer Details

Provider Details
Money Transfer Review
Cheaper Money Transfers with TransferWise, with the convenience of real-time rates to over 650 routes and over 39 supported currencies. TransferWise is backed by a team of investors who believe that the Money Transfer industry is in need of innovation. Furthermore, they are supported by institutional investors and private individuals who founded or are building Virgin, PayPal, Skype, Betfair, Simple.com and many others.
What's more, you can easily and quickly transfer and check your orders using the TransferWise mobile app, available for Android and IOS (Apple) devices. You can easily see your recipes and passed transfers, repeat previous transfers and use Apple Pay to complete the process. So why not keep track of your transfers on the go with the TransferWise app.
Real Exchange Rates
With TransferWise you enjoy the benefit of using the real exchange rate. To put it simply, Banks and other providers often add a markup to their exchange rate. This way they can advertising lower fees, which means you could be paying hidden charges when you transfer money. TransferWise, on the other hand, is completely transparently with its fee, so no nasty surprises. Whats more TransferWise uses the mid-market rate, independently provided by Reuters without any markup. TransferWise enjoys fantastic reviews across multiple platforms, including TrustPilot, with an impressive 5/5 star rating from over 38876 reviews.
New. The borderless account. With debit Mastercard® coming soon.
With TransferWise you can now get a free multi-currency account, to pay and get paid around the world with the real exchange rate. This is perfect for freelancers and business that need to deal with multiple payments. What's more, its idea for the business traveller who needs the freed bye bye to crazy bank fees for good. TransferWise is Authorised by the UK Financial Conduct Authority and Regulated by the Monetary Authority of Singapore (MAS), giving you the comfort and security that you're in safe hands.
Transfer Details
TransferWise was Established: 2011.
---
International Clients: Widely Accepted
---
Minimum Transfer: £1 (UK) / $1 (USA, Canada, Australia)
---
Trading via: Online Platform, Mobile Application, Chat, Email.
---
Offices In: UK, USA, Australia, Estonia, Ukraine, Hungary, Japan.
---
Regulation: Financial Conduct Authority (UK),
---
Fees: Generally speaking, no fees. £2 on transfers lower than £400.
---
Client Reviews: Over 32,000 mainly on TrustPilot.
---
Client Rating: 9.5/10
Provider Details
TransferWise has an APAC hub, based in Singapore, which will allow them to work even closer with customers across the APAC region. Transfer wise are building a team within Singapore's growing FinTech scene, focus on bringing TransferWise's fast, fair money transfer services to Asia Pacific. Furthermore, the Singapore government's commitment to FinTech makes it a prime location for innovation.TransferWise is working alongside the Monetary Authority of Singapore (MAS) and is one of the first remittance companies allowed to verify customers online. That means customers won't have to come to our office to get verified anymore.
EnjoyCompare Rating 4 out of 5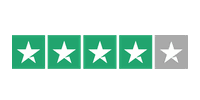 Based on 1,102 reviews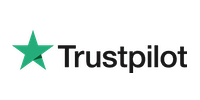 Join us and start getting money saving tips!
We won't share your email data with anyone and you'll have complete control to unsubscribe if you get bored. So don't delay, sign-up today!