Instant Money Transfer – 1 Hour Transfer for USA, UK, Europe, & Canada and Same Day transfer for UAE, Australia, Singapore, Switzerland, South Africa and
Best Exchange Rate with no Hidden Charges.
Invite and Earn – When you invite a friend and when they transfer money, you both earn INR 500.
Earn Cashpoints – Earn INR 1 (10 points) on every INR 2000 sent.
Zero Transfer Fees.
24/7 Customer support.
Schedule Transaction – Schedule the transactions for the next year and automate the process completely.
Get 20 Paisa better preferential rate with "NRIFIRST" on your first transaction and stand a chance to win a Yatra flight voucher worth INR 50,000.
Review Text

Transfer Details

Provider Details
Money Transfer Review
Review Coming Soon
Transfer Details
RemitMoney can be used by NRIs wanting to send money from their bank accounts in the United States, United Kingdom, Canada, Australia, Singapore, UAE, South Africa, Saudi Arabia, Switzerland and Eurozone to a beneficiary in India. The remitter can also have the money sent to his/her own NRE account in India
Provider Details
Axis Bank is the third largest private sector bank in India. The Bank offers the entire spectrum of financial services to customer segments covering Large and Mid-Corporates, MSME, Agriculture and Retail Businesses.
With its 3,882 domestic branches (including extension counters) and 12,660 ATMs across the country as on 30th September 2018, the network of Axis Bank spreads across 2,211 cities and towns, enabling the Bank to reach out to a large cross-section of customers with an array of products and services. The Bank also has ten overseas offices with branches at Singapore, Hong Kong, Dubai (at the DIFC), Shanghai and Colombo; representative offices at Dubai, Abu Dhabi, Dhaka and Sharjah and an overseas subsidiary at London, UK.
Axis Bank is one of the first new generation private sector banks to have begun operations in 1994. The Bank was promoted in 1993, jointly by Specified Undertaking of Unit Trust of India (SUUTI) (then known as Unit Trust of India), Life Insurance Corporation of India (LIC), General Insurance Corporation of India (GIC), National Insurance Company Ltd., The New India Assurance Company Ltd., The Oriental Insurance Company Ltd. and United India Insurance Company Ltd. The shareholding of Unit Trust of India was subsequently transferred to SUUTI, an entity established in 2003.
EnjoyCompare Rating 4 out of 5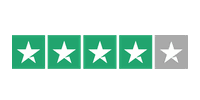 Based on 1,102 reviews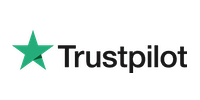 Join us and start getting money saving tips!
We won't share your email data with anyone and you'll have complete control to unsubscribe if you get bored. So don't delay, sign-up today!