Choose from a variety of plans, value added packs and add-ons
Greater coverage with 24/7 Towing and Transportation, Loss of Personal Effects and Flood Protection
Protect your NCD or receive road side assistance with Phone Assistance and Roadside Support
Delivery of Repaired Car to your preferred location.
Apply now and customise your AXA SmartDrive Car Insurance
Review Text

Insurance Detailed
Car Insurance Review
AXA SmartDrive you can customise your Car Insurance to suit your needs in 3 simple steps:
1.Select the core plan
2. Select the value-added pack(s) which include Claim Protector, Family Protector ,Overseas Protector etc
3. Select the add-on benefit(s) which include Zero Excess, Courtesy Car in Singapore, Phone Assistance & Roadside Support etc
Car Insurance Details
AXA SmartDrive offers multiple flexible selection for your Motor Insurance. You can simply enhance your coverage by choosing the value-added "Pack(s) and Add-on Benefit(s) to match your lifestyle and needs!
Value-added Packs
Enhance your coverage with a variety of value-added packs such as Overseas Protector, Claim Protector and Family Protector.
Add-on Benefits
Protect your NCD with our NCD Protector or receive road side assistance with our Phone Assistance and Roadside Support. These are among our add-on benefits which you can choose from.
EnjoyCompare Rating 4 out of 5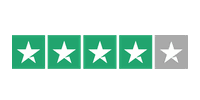 Based on 1,102 reviews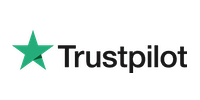 Join us and start getting money saving tips!
We won't share your email data with anyone and you'll have complete control to unsubscribe if you get bored. So don't delay, sign-up today!