HSBC Smart Drive Insurance
Enjoy an instant 5% discount on your premium!
Additional windscreen cover at no extra cost.
Coverage for floods, hurricanes, earthquakes and other acts of nature.
Third party liability including property damage, bodily injury and legal service.
Review Text

Insurance Detailed
Car Insurance Review
HSBC DriveSmart is underwritten by AXA Insurance. Receive a complimentary 5% instant discount on your premiums. 9 months warranty on repairs and  free 24-hour accident towing, plus cover for an act of nature, including flooding.
Car Insurance Details
Before proceeding with your quotation, please take a few minutes to read and confirm that:
You are between 21 and 70 years old with more than 1 year of driving experience
You do not suffer from any disease or infirmity that could impair your ability to drive
You do not have an existing AXA motor policy
You have not had any motor insurance terminated against your will
You did not have a driving conviction in the last 3 years
You did not have 1 claim of more than SGD 10,000 or 2 or more claims in the past 3 years
Your car has not been modified from the manufacturer's standard specification
Your car is not used for tuition purposes, rental or lease
Your car is not a Honda or Chevrolet or Hyundai that is under 3 years old or a Volkswagen that is under 10 years or a vehicle of High Performance which includes and not limited to Ferrari, Lamborghini
EnjoyCompare Rating 4 out of 5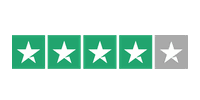 Based on 1,102 reviews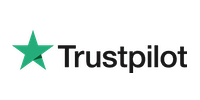 Join us and start getting money saving tips!
We won't share your email data with anyone and you'll have complete control to unsubscribe if you get bored. So don't delay, sign-up today!