MSIG MotorMax® Car Insurance
Comprehensive Cover– Enjoy a high level of cover against accidental loss or damage.
Repair Freedom– Enjoy accident repairs at a MSIG authorised workshop or at a workshop of your choice.
Comprehensive Personal Cover– Enjoy medical expenses cover for policyholder, authorised driver and/or passenger (up to legal seating capacity).
Quick and personalised motor insurance fee quote which you can save and retrieve online within 30 days.
Review Text

Insurance Detailed
Car Insurance Review
MSIG Car insurance comes in two forms, MSIG MotorMax and MSIG Motor Max Plus. Both car insurance policies provide comprehensive coverage against accidental loss or damage to your insured vehicle. However, MSIG MotorMax Plus offers greater cover limits and additional benefits. The following MSIG car insurance review hopes to help you make the right decision.
MSIG MotorMax Insurance
The key difference between the two car insurance packages offered by MSIG is as follows.
Personal Accident Cover for Policy Holder – S$20,000 with MotorMax and S$100,000 with MotorMax Plus.
Personal Accident Cover for Authorised driver and/or passengers – S$10,000 with MotorMax and S$50,000 with MotorMax Plus.
Repairs & Workshop Options – MSIG's authorised workshops only with the MotorMax policy VS Any workshops with MotorMax Plus.
Loan Protection– MSIG MotorMax does not provide loan protection VS MotorMax Plus, offers up to S$100,000 to help pay any outstanding loan amount in respect to accidental loss of life.
24/7 Helpline – MSIG runs a helpline that is open 24 hours a day, 7 days a week, so you are always just a phone call away from help.
Transport allowance is not covered by the MotorMax Policy.
New for Old Replacement is not covered by the MotorMax Policy – If your car becomes irreparable after an accident, MSIG will replace it with a brand new one as long as your original car is less than 12 months old.
In the event of a claim, MSIG makes claims easy, with wherever possible, you deal with only one motor insurance claims specialist throughout your case. What's more, help is always on hand anytime, anywhere with 24-hour roadside assistance for towing, lockout or battery jumpstart services.
Frequently Asked Questions
What is the Market Value and how is this determined? This is the assessed value of the Insured Vehicle at the time of the accident, arrived at by comparing retail prices for vehicles of the same make, model, age and condition.
Is damage to a vehicle by falling trees, flooding and fires by arsonists covered?MotorMax and MotorMax Plus cover damage caused by accidents, fire and theft including falling trees and flood-related damages. Malicious damage caused by unknown persons is also covered.
Car Insurance Details
Geographical Area: Singapore, West Malaysia and the part of Thailand within 80 kilometres of the border between Thailand and West Malaysia.
Notes: 
Cover is subject to an Excess for vehicle damage repairs.
An additional Young and/or Inexperienced Driver Excess of $3,000 applies for any person (other than Policyholder) who is under 27 years old and/or has held a valid driving licence for 2 years or less.
EnjoyCompare Rating 4 out of 5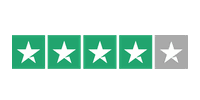 Based on 1,102 reviews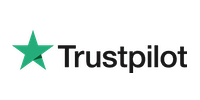 Join us and start getting money saving tips!
We won't share your email data with anyone and you'll have complete control to unsubscribe if you get bored. So don't delay, sign-up today!