No Claim Discount (NCD) protection.
Motor insurance coverage for accidental or fire damage, flood and natural disaster.
Enjoy a 5% loyalty discount if you insure your vehicle with NTUC for more than three years.
Enjoy 24-hour referral services for road and medical assistance if you are travelling in West Malaysia.
Orange Force – Enjoy the support of a 24/7 accident response team provide roadside assistance in Singapore.
Save up to 64% on car insurance premium with NTUC Income.
Review Text

Insurance Detailed
Car Insurance Review
With a focus on customers over profits, NTUC Income car insurance offers one of the most detailed insurance packages. NTUC Income car insurance covers accidental, fire damage, flood and natural disaster, so you can be confident that you're covered for the times you need it most. NTUC customers enjoy 5% loyalty discount if you have been insured with NTUC INCOME for more than three years, what more you benefit from a No Claimed Discount Protection scheme if you have enjoyed NCD of 50% from NTUC in the last two consecutive years.
The NTUC Orange Force is a dedicated team to provide roadside assistance anywhere in Singapore 24/7 and NTUC car insurance customers enjoy 24hr referral service for road and medical assistance if you are travelling to West Malaysia.
Paying for your NTUC INCOME motor insurance premium and road tax has never been easier, as you can now enjoy up to 12 months of interest-free instalment payments when you pay your car insurance premium and road tax with your UOB, OCBC or DBS/POSB credit card. Plus enjoy an optional daily transport allowance cover which pays $50 a day, from the first day of repairs for up to seven days. This only applies to your first two claims.
Difference between Drivo Classic and Premium
The only difference between Drive Classic and Premium is that premium allows you to use any preferred vehicle workshop for repairs, compared to the Drive Classic policy where the vehicle repairs are carried out at a quality workshop chosen by Income.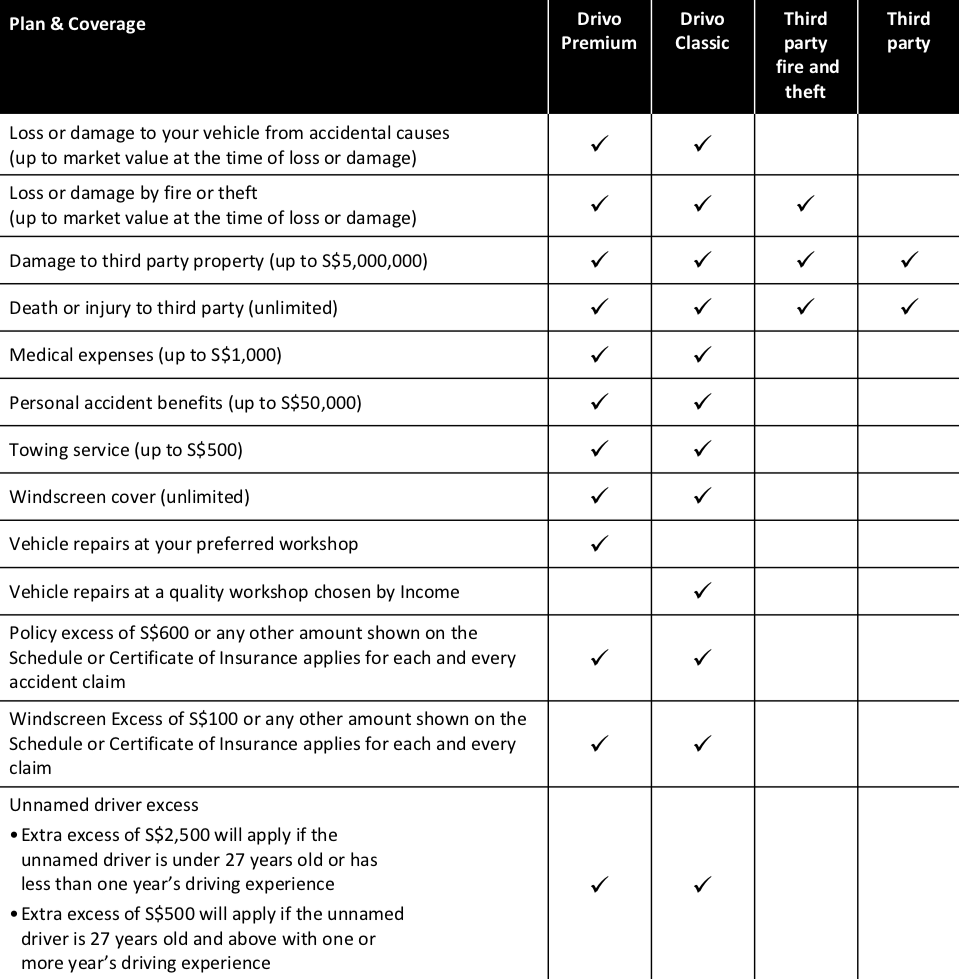 Orange Eye Mobile Application
NTUC recently launched the Orange Eye mobile application for Android and Apple phones. The application is an all-in-one accident emergency kit on your phone. This mobile app, allows drivers to capture footage on the road that can be conveniently submitted for insurance claims – using just your mobile phone!
Car Insurance Details
Vehicle repairs
NTUC  INCOME will reimburse expenses for repairs done at more than 30 quality workshops chosen by Income across Singapore. What's more, you can also upgrade your car insurance plan and have repairs done at the workshop of your choice – which helps to strengthen the bonds you've made with mechanics across Singapore.
Losses and damages
NTUC INCOME will cover vehicle loss and damages due to accidental causes, fire, floods, natural disasters or theft – So don't be worried the next time Singapore experiences flooding.
Third-party damages
With the NTUC car insurance policy, you are covered for any legal liability arising from any accident for death or bodily injury to any person and damage to third-party property.
Personal accident benefit
NTUC provide personal accident benefits and coverage for medical expenses incurred due to a car accident.
Towing service and windscreen cover
Enjoy car insurance coverage for towing services up to $500 and unlimited windscreen cover to protect against any cracks, chips or broken windscreens.
EnjoyCompare Rating 4 out of 5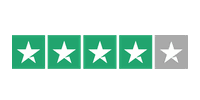 Based on 1,102 reviews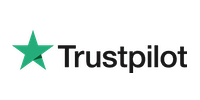 Join us and start getting money saving tips!
We won't share your email data with anyone and you'll have complete control to unsubscribe if you get bored. So don't delay, sign-up today!