OCBC AutoWise Car Insurance
24-hour accident tow service
Reimbursement of up to S$500 for medical expenses
Personal accident coverage of up to S$50,000 each for insured and named driver
Optional benefits such as allowance for loss of use and No Claim Discount (NCD) protector
Apply today and enjoy S$100*discount on your premium, valid until 30 June 2014
Review Text

Insurance Detailed
Car Insurance Review
The OCBC AutoWise Car Insurance is underwritten by Great Eastern Life Insurance. With up a S$100 discount on premiums, reimbursement of medical expenses (up to S$500) and 24-hour accidental tow service. Not forgetting a high personal accident coverage of up to S$50,000 each for insured and named driver – Review brought to you by Enjoy Compare
Car Insurance Details
AutoWise is underwritten by Overseas Assurance Corporation Ltd, a wholly-owned subsidiary of Great Eastern Holdings Ltd and a member of the OCBC Group, and is not a deposit or obligation of, or guaranteed by OCBC Bank.
The above is for general information and is not a contract of insurance. Specific terms and conditions are applicable to insurance policies and these details are set out in the Policy Document that you will receive shortly after activation. This policy is subject to the Payment Before Cover Warranty Clause, which requires the payment to be paid and received on or before the inception date of the policy.
No representation or warranty whatsoever (including without limitation any representation or warranty as to accuracy, usefulness, adequacy, timeliness or completeness) in respect of any information (including without limitation any statement, figures, opinion, view or estimate) provided herein is given by OCBC Bank and it should not be relied upon as such. OCBC Bank does not undertake any obligation to update the information or to correct any inaccuracy that may become apparent at a later time. All information presented is subject to change without notice. OCBC Bank shall not be responsible or liable for any loss or damage whatsoever arising directly or indirectly howsoever in connection with or as a result of any person acting on any information provided herein.
EnjoyCompare Rating 4 out of 5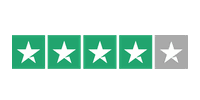 Based on 1,102 reviews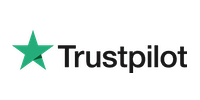 Join us and start getting money saving tips!
We won't share your email data with anyone and you'll have complete control to unsubscribe if you get bored. So don't delay, sign-up today!