POSB DriveShield Insurance
Online quote within 30 Seconds.
Up to S$200,000 car loan protection.
Up to S$50,000 overseas medical evacuation and repatriation benefits.
24-hour MSIG Insurance Hotline with a dedicated Singapore team to handle your car insurance claims.
Receive 5% off when you sign up for DriveShield car insurance.
Review Text

Insurance Detailed
Car Insurance Review
POSB DriveShield is underwritten by MSIG Insurance, offering a very strong range of benefits and premiums from S$665, POSB DriveShiled is worth a comparison. With an easy 30 seconds application process, Up to S$200,000 car loan protection and Up to S$50,0003 overseas medical evacuation and repatriation benefits – Review brought to you by EnjoyCompare
Car Insurance Details
Benefits At A Glance
Whatever your needs, we've got the right motor insurance plan.
When it comes to car insurance, whether you're looking for great value or superior coverage, we have you covered. With DriveShield, you can choose the plan that suits your needs best.
Value Plan – A basic plan that covers accident-related claims at over 35 MSIG authorised workshops islandwide.
Premier Plan – Enjoy freedom in choosing your own workshop in Singapore for accident repairs (including the manufacturer's agent in Singapore) and other benefits such as higher personal accident coverage, transport allowance and loan protection benefit.
Drive without worrying about accidents or theft.
Your vehicle and its accessories or spare parts are covered against accidental loss or damage by fire and theft – anywhere in Singapore, West Malaysia and parts of Thailand within 80 kilometres of the border between Thailand and West Malaysia.
24-hour helpline* (65) 6337 1208 for emergency assistance services such as:
– Emergency towing and roadside repair assistance
– Arrangement of travel, rental vehicle or hotel accommodation assistance
– Repatriation of vehicle to Singapore
– Locksmith referral
– Accident police report and claims report assistance
EnjoyCompare Rating 4 out of 5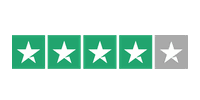 Based on 1,102 reviews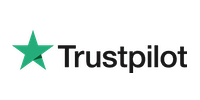 Join us and start getting money saving tips!
We won't share your email data with anyone and you'll have complete control to unsubscribe if you get bored. So don't delay, sign-up today!