Devices – 6 Simultaneous connections across 6 devices.
Guarantee – Risk-free 30-day money-back.
Servers & Locations – With over 5,453 servers in 60 different countries.
Streaming – Forget buffering, bandwidth throttling and enjoy a secure streaming experience.
Protect your IP address – Mask your actual IP and protect your privacy when surfing online.
Automatic Kill Switch – Don't worry, your Internet traffic will be protected, even VPN connection drops.
Enjoy a 70% DISCOUNT with EnjoyCompare.
VPN Review
With excellent server locations and over 5,453 servers in 59 countries, you are covered for IP choices. What's more, they also use a secure 256 bit OpenVPN encryption and various other security features, which makes their offering military grade security. This protocol is ranked as one of the most secure, as it is more secure and more stable than PPTP and L2TP/IPsec.
You'll also get to take advantage of:
NordVPN offers encrypted chat, allowing you to chat with your colleagues, friends and family through a secret chat function. It's a great tool for those who value their privacy, including sharing intellectual property.
NordVPN offers Tor over VPN, this means that by using Tor over their VPN service you essentially add another security layer. This means that If you're using Tor over VPN your ISP won't be able to identify you as using Tor.
NordVPN offer DoubleVPN protects, which is a proprietary double encryption system. What this does is lock down your inbound and outbound data using 'military-grade AES-256-CBC encryption, essentially destroying data and piecing it together as required.
NordVPN Review
Use on up to 6 devices simultaneously.
Superfast servers for excellent video streaming.
Double Data Encryption – Encrypt twice and shield yourself from online tracking and cyber threats.
No logs – NordVPN is audited by one of the Big 4 auditing firms, in an industry-first audit of no-logging claims.
Excellent server locations – With 2,3475 in Europe, 708 in Asia, 2,239 in USA and 130 across Africa, the Middle East and India.
No throttling – Some VPNs in Singapore place monthly caps on your network bandwidth, capping your upload and download limits. NordVPN don't do that, allowing you to enjoy the full internet.
NordVPN China
If you're travelling to China on business or pleasure you'll need a VPN to help get access to your most loved websites. NordVPN China is well known for its technical support and focus on server infrastructure, as well as it's rapid response to changes in the China firewall. NordVPN uses a complex system to hide your OpenVPN traffic, this server system camouflages your OpenVPN traffic as regular HTTPS traffic (refer to as Stealth Mode).
Remember, before you leave for China, make sure to download NordVPN, as it only provides Obfuscated Servers for its OpenVPN apps on Windows, macOS, Linux, and Android. The Stealth Mode is not available on the iOS app for your iPhone or iPad – you'll need to manually configure the OpenVPN or L2TP protocol with specific settings.
Why don't all VPNs work in China?
China Firewall – The Chinese government runs a very sophisticated system to limit access to popular social, news and entertainment website i.e. Facebook, Whatsapp, Twitter.
2017 Cybersecurity Law – The law forced VPN providers and other internet companies to register with the Chinese government, forcing companies to operate and comply with government data requests.
Compromised VPN Service – The 2017 law made all registered VPNs compromised and made running and servicing a server system in China a lot harder.
NordVPN Mobile APP
NordVPN offers intuitive and easy-to-use apps for Android and iOS operating systems. Both applications are very good at offering an excellent mobile VPN experience, that makes the effort of connecting and changing geo-locations a breeze.
30 Day VPN Guarantee
Nord VPN offers a no questions 30-day money-back guarantee, if you find the speed or connect not to your liking, therefore you be confident that you won't waste any money on a service that becomes redundant.
Provider Details
NordVPN was started in 2012 between four childhood friends that wanted to provide a free and inclusive internet experience. Having spent a lot of time living in different parts of the world they saw Internet censorship, content control and intrusive government surveillance growing faster than ever before.
As of January 15th, 2018 NordVPN state the following:
Nord VPN has NOT received any National Security letters;
Nord VPN has NOT received any gag orders;
Nord VPN has NOT received any warrants from any government organisation.
NordVPN claims to be 100% committed to our zero-logs policy – They will never log the activities of its users to ensure their ultimate privacy, security and anonymity.
NordVPN No Logs
What's more, NordVPN is the only VPN service to allow a 3rd party auditing firm (PricewaterhouseCoopers AG) to verify its no logs policy. This means you can rest assured that NordVPN is doing everything it can to limit, delete and prevent any data being stored and used to expose your privacy. Official Press Release Here.
EnjoyCompare Rating 4 out of 5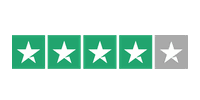 Based on 1,102 reviews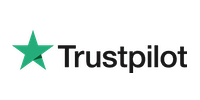 Join us and start getting money saving tips!
We won't share your email data with anyone and you'll have complete control to unsubscribe if you get bored. So don't delay, sign-up today!