TunnelBear is Simple to use – Simply Log in, turn TunnelBear on, select your country and you're secure.
Strong Security – Enjoy AES 256-bit encryption by default and keep your device safe.
GhostBear makes your VPN data even less detectable, ensuring you always get connected.
Add TunnelBear on up to 5 devices and be secure across all of them.
Try TunnelBear for FREE with 500MB of data. Then need more tunnelling? Tweet for an extra 1GB
VPN Review
TunnelBear Singapore
The biggest worry about signing up for a VPN service, is you don't know if it works until you try! Now, most VPN services offer a free trial period with a money back guarantee. However, you still have to input your credit card details and still have to take the time to cancel – Not with TunnelBear! Enjoy up to 500mb of data via their online VPN services with no hassle.
VPN app for macOS, Windows, Android, iOS, and Chrome
Don't worry about changing your device setting or having to follow completed setup guidelines, with Tunnel Bear, you simply download their VPN app and you're done! TunnelBear provides a seamless experience from desktop to mobile. Navigating the VPN app with just one tap to select a country, and another to connect.
Block Advertising and Hackers
With the growth of the internet, we have seen more and more brands move into digital advertising. With annoying advertising and pop-ups, its all got a bit too much, that's why with Tunnel Bear you can block the countless ways you are being tracked by advertisers, social media and other companies. Enjoy the internet, and limit advertisers from tracking everything you and your family do online.
Secure Your Data
As with most good VPN providers, you will enjoy high-grade encryption with Tunnel Bear.  Your personal information is protected from third-parties and hackers on public WiFi, ISPs and other local networks. Your connection is secured with AES 256-bit encryption and they do not log your network activity.
Provider Details
TunnelBear is a VPN or virtual private network service based in Toronto, Canada. The company was founded by Ryan Dochuk and Daniel Kaldor in 2011. They offer a paid and freeware TunnelBear client, which is available on Android, Windows, macOS and iOS.
Located in Canada the service is open to potential government requests for data, under whats called the 14 eyes alliance – A group of 14 countries that have agreed to share internet data to help fight crime. So if you're looking to watch TV, send files and generally stop basic hacking attempts, then you should be ok.
EnjoyCompare Rating 4 out of 5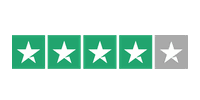 Based on 1,102 reviews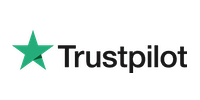 Join us and start getting money saving tips!
We won't share your email data with anyone and you'll have complete control to unsubscribe if you get bored. So don't delay, sign-up today!