Unlimited Security – Enjoy peace of mind, knowing your data is 100% secure. UnlimitedVPN encrypts your personal data protecting it from prying third-parties and hackers.
Total Privacy – Stay anonymous and untracked on any website from any location.
Multiple Devices – Pay for 1 get 4 for FREE! With one subscription you can use our VPN on up to 5 Devices.
Enjoy a FREE trial for the first 7 days to make your choice before spending a penny
VPN Review
KeepSolid's UnlimitedVPN
The VPNUnlimited service offered by KeepSolid is an all round, well designed and user-friendly VPN service. The price is amazingly low and users can even sign-up for a lifetime plan. Whats more you can enjoy the service across up to 5 devices in 70+ countries. Their servers ensure complete security, superior speed, and access to your favourite content worldwide. KeepSolid's Unlimited VPN use the OpenVPN protocol on Android and Windows platforms, and IKEv2 on macOS and iOS. OpenVPN supports AES 128-bit and AES 256-bit encryption. IKEv2 connections use AES up to 256-bit, Camellia 256-bit, and ChaCha20Poly1305 encryption methods.
KeepSolid's Wise Technology
The VPNUnlimited service, offered by KeepSolid, uses a setup called 'KeepSolid Wise'. This setup masks the VPN traffic, protecting it from being detected and throttled. Thanks to using the TCP 443 and UDP 33434 ports, and with the OpenVPN protocol forming its backbone, UnlimitedVPN's new stealth technology has become extremely difficult to detect and block.
Unlimited Family Plan
UnlimitedVPN offer up to 33% discount on Family plans, with 5 accounts and support for 25 devices! All family members sign in using their own passwords and your personal servers and IP's are available to the whole family. So if you want to be able to protect all the participants even if they are on vacation or business trip, then Unlimited VPN family plan is right for you.
Provider Details
UnlimitedVPN is a service provided by KeepSoild, a USA based company offering a range of digital services and products. Established in 2013, it has grown considerably over the last few years and it now offers a fairly robust VPN service.
EnjoyCompare Rating 4 out of 5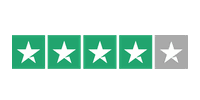 Based on 1,102 reviews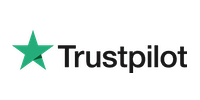 Join us and start getting money saving tips!
We won't share your email data with anyone and you'll have complete control to unsubscribe if you get bored. So don't delay, sign-up today!