With VyprVPN, it's your Data. VyprVPN Servers and No 3rd Parties.
Enjoy Easy-to-Use Apps for Every Device for Windows, Mac, Android, iOS, TV and your router.
Beat Throttling with faster, What's Internet speeds on Netflix, YouTube, Hulu and more.
NAT Firewall provides an extra layer of security for your VyprVPN connection and offers additional protection on your router or mobile device.
Enjoy 25% off with EnjoyCompare – Simply visit VyprVPN via our site.
Sign-up for a risk-free 3-day trial and test the connection
VPN Review
VyprVPN in Singapore
With any VPN you are looking for speed and security and VyprVPN has this in spades. VyprVPN was founded in 2010 under the umbrella company Golden Frog, the VPN is based in privacy-friendly Switzerland, and is part of a group of well-known companies, including US ISP Texas.net, Data Foundry, and top Usenet provider Giganews.
VPN Torrent
The company (Golden Frog) doesn't block torrent traffic but warns that "subscribers who are repeat infringers of either unlawfully copyrighted material or otherwise illegal content" will have their accounts terminated. What's more, repeat offenders, risk having their session logged, therefore this service is seemingly not the best choice for heavy P2P users.
VyprVPN has reduced its previous three pricing model to a simpler two: VyprVPN and VyprVPN Premium, both tiers offer a three-day free trial. The cheaper plan allows up to three simultaneous connections and the new premium tier up to five. This is a little unusual, as most VPN services offer five connections, even at the entry level. However using 3 devices, simultaneously is adequate and If you're looking to protect the whole family and all your devices, then the premium offering isn't expensive.
The Premium tier also gives you access to the Chameleon Protocol and VyprVPN Cloud. Vypr's 256-bit Chameleon service is designed to circumvent sites and services that block VPNs. The VPN says it is particularly useful in areas where the government has enacted strict controls over internet access, such as China and Russia.
VyprDNS
A DNS turns your pretty URLs into their real address (i.e. 216.196.118.239), so your computer can communicate with the desired host. However even when using a VPN, you are most likely still using a DNS that is supported by your ISP (internet service provider). However, VyprDNS is Golden Frog's 100% owned and operated DNS service is available exclusively for VyprVPN users. This protects the logging of sites that you visit and keep you safe from internet censorship.
No fuss, 3 Day Free trial
This is a great feature and it ensures you get the security and the geo-restricted content you want before you commit to any monthly or annual plans. That said at the end of the Free Trial, you will automatically start the subscribed Golden Frog service on a recurring monthly or annual basis depending on your subscription type. So make sure to cancel if you don't want the service.
Provider Details
Golden Frog was founded in response to Room 641a, an infamous room in San Francisco where the NSA was conducting surveillance on AT&T's networks. We filed papers with the FCC to bring this alarming activity to their attention but were ignored. Instead of waiting around for the government to protect Internet users, our response was to found Golden Frog to build tools that help preserve an open and secure Internet experience while respecting user privacy.
We are passionate about privacy and the open Internet and actively advocate for policy and legislation to achieve a private, free and open Internet experience for users around the world. Our founders are Internet veterans who have owned and operated Internet businesses since the dawn of the public Internet in 1994. Golden Frog GmbH is incorporated in Switzerland, as Switzerland's favourable privacy laws reflect our mission as a company and respect the rights of Internet users.
EnjoyCompare Rating 4 out of 5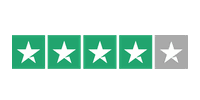 Based on 1,102 reviews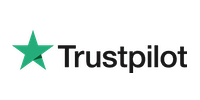 Join us and start getting money saving tips!
We won't share your email data with anyone and you'll have complete control to unsubscribe if you get bored. So don't delay, sign-up today!