M1 1 Gbps Fibre Broadband
24 mths 4G Mobile Broadband (1GB)
Home Fixed Voice Service
FREE ONT Activation (worth $58.85)
3 months' subscription to Internet Security
Add Apple TV at $10 per month
Review Text

Broadband Detailed

Provider Details
Broadband Review
M1 1Gbps Broadband Review
With M1 you can surf, download, share, play games with no international speed caps. Every subscription of M1 Fibre Broadband comes with a free home fixed voice service with crystal clear voice quality. M1 has faster upload times so you can share huge files, keep gaming without lag and stream your favourite HD videos, seamlessly.
M1 broadband customers can add-on a AC Ryan VEOLO 4K+ UHD Media Player, to enjoy razor sharp Ultra High-Definition video playback with Android ecosystem for the ultimate entertainment experience at $5/mth. Or add-on a Apple TV 4K at $10/mth, this great addition lets you discover great content and cast your favourites from your various Apple devices to the big screen for the best experience.
Although the package is listed as a 1Gbps promotion, users should expect to receive typical speeds of 840.6 – 852.9Mbps, this is due to network lag and in-home wifi and tech, which can slow down the published speeds.
Broadband Details
At $29 per month, M1 has one of the lowest price Broadband plans in Singapore. This includes fast download speeds and free ONT Activation. You also benefit from 3 months subscription to Internet Security.
There are several options to add. The best seems to be the home entertainment with Apple TV at $8.50/month.  If you an Andriod user, you can choose the AC Ryan + UHD Media Player at $5/month.
Provider Details
M1 launched in Singapore in 1997. Since then it has built a national network of high-speed broadband, voice and digital services. M1 prides itself on their customer service, value and constantly providing new and exciting products.
EnjoyCompare Rating 4 out of 5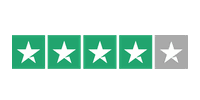 Based on 1,102 reviews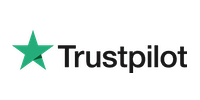 Join us and start getting money saving tips!
We won't share your email data with anyone and you'll have complete control to unsubscribe if you get bored. So don't delay, sign-up today!