M1 200 Mbps Fibre Broadband
Free Mobile Broadband (1GB)
Free Philips Dect Phone
Free Dual – Band Wireless Router
Free 3 months subscription to Internet Security
Review Text

Broadband Detailed

Provider Details
Broadband Review
Coming Soon
Broadband Details
Fibre Broadband 200Mbps @ $39/mth
M1 Fibre Broadband 200Mbps with Mobile Broadband mData 1GB (SIM only) and Wireless Router Promotion is open to new or existing customers without a current service contract. A 24-month service commitment contract applies. Discounts are valid for 24 months, thereafter, prevailing rates apply. Each M1 Fibre Broadband 200Mbps sign-up will receive a ASUS RT-N56U router (subject to availability of stocks). M1 reserves the right to substitute the ASUS RT-N56U router with a product of similar value at its sole discretion without prior notice. Option to upgrade free ASUS RT-N56U router issued is only available with new signup/re-contract. A one-time registration charge of S$48.15 (inclusive of GST) will apply to new sign-ups for Fibre services.
ONT Activation waiver is only up to $58.85 (with GST) for weekdays – Monday to Friday (9am-5pm).
For Mobile Broadband mData 1GB (SIM only): Excess data usage charges of $10.70/GB, capped at a maximum of $188.32 (excluding monthly subscription) apply.
Symmetric upload/Download Speeds for Fibre Broadband: Only applicable for new sign-ups, or existing customers with an Optical Network Terminal (ONT) provided by M1. M1 High-Speed Fibre Broadband Plans are available for your access and use at your residential premises ("Service Address") only. The Service Address must be NGNBN fibre-connected. In addition, the Service Address must have been certified fibre-ready for the Services according to confirmation by the relevant Third Party Provider (NetLink Trust). Existing customers with a Nucleus Connect ONT may be required to switch to an ONT provided by M1 to enjoy the above promotion. Installation fees and other miscellaneous fees may apply.
M1 Home Fixed Voice Service requires the use of a type approved ONT provided by M1. M1 Internet Security "First 3 Months Free" Promotion is open to all postpaid customers of M1 Net Ltd, or M1 Limited who sign up for M1 Internet Security (3 PC License) or M1 Ultimate Security (3 Device License). "First 3 Months Free" promotion is valid till a date predetermined by M1. Customers shall be entitled to enjoy the first 3 months of subscription free with a minimum contract of 3 months. Thereafter, prevailing rates shall apply from the 4th month onwards at $3.75 (inclusive of GST) for M1 Internet Security (3 PC License) and $5.00 (inclusive of GST) for M1 Ultimate Security (3 Device License) as applicable.
Provider Details
M1 is a leading full-service provider of mobile and fixed communications services with close to 2 million customers in Singapore. With an emphasis on network quality, customer service, value and innovation, their mission is to link anyone and anything; anytime, anywhere.
The M1 Group holds both Facilities-Based Operator (FBO) and Service-Based Operator (SBO) licences issued by the Info-communications Development Authority of Singapore (IDA) for the provision of telecommunication systems and services, as well as a Telecommunication Dealer's Class Licence. M1 also holds Internet Access Service Provider and IPTV licences issued by the Media Development Authority (MDA).
They operate nationwide 4G, 3G/ High-Speed Packet Access (HSPA) and 2G (GSM) networks, and offer a wide range of voice, data and value-added services on these networks.
Their wireless broadband service – M1 Mobile Broadband – offers customers a choice of service plans differentiated by access speed and data bundle. With the deployment of our 4G network, they are capable of supporting theoretical downlink and uplink speeds of up to 75 Mbps and 37.5 Mbps respectively.
In the fixed segment, M1 offers various broadband service plans with speeds ranging from 10 Mbps to 1 Gbps, including fixed voice and other value-added services for residential homes. For corporate customers, besides connectivity services, they offer managed and data centre services, as well as cloud-based and other enterprise solutions. Their services are further supported by specialised teams who provide customers with seamless migration from their legacy network to a fibre network.
M1 is listed on the Singapore Exchange and the major shareholders are Axiata Investments (Singapore) Limited, Keppel Telecoms Pte Ltd and SPH Multimedia Private Limited.
EnjoyCompare Rating 4 out of 5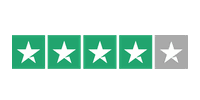 Based on 1,102 reviews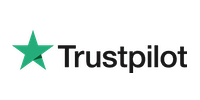 Join us and start getting money saving tips!
We won't share your email data with anyone and you'll have complete control to unsubscribe if you get bored. So don't delay, sign-up today!