M1 300 Mbps Fibre Broadband
Upload speed up to 300 Mbps
Fixed line
Review Text

Broadband Detailed

Provider Details
Broadband Review
Coming Soon
Broadband Details
BOOST UPLOAD AND DOWNLOAD SPEEDS 
Ready to stream and surf much faster than you ever imagined? With symmetric speed provisions, M1 ensures that your maximum upload speeds are as lightning fast as your top most download speeds.
Upload files faster than before – Share huge files in a jiffy, keep gaming without lag and stream your favourite HD videos, seamlessly, all at the same time.
Outstanding surfing experience – To receive data, your device sends an initial request upstream so you can start surfing or downloading. What affects the download speeds and file sharing is the upload speed. M1 gives you an 'upload speed boost' to ensure that your request is delivered faster resulting in a superior surfing experience
FREEDOM FROM INTERNATIONAL SPEED CAP 
Enjoy maximum bandwidth on local and overseas websites for a seamless surfing experience.
FREE HOME FIXED VOICE SERVICE 
Every subscription of M1 Fibre Broadband comes with a free home fixed voice service with crystal clear voice quality. Have fun with free unlimited local outgoing and incoming calls, free number retention, and 30% discount on IDD 002 and 021 services.
SATISFY YOUR NEED FOR SPEED WITH THE WIDEST RANGE OF PLANS
With speeds of up to a whopping 1Gbps you can choose the best plan to meet your surfing needs.
Provider Details
M1 is a leading full-service provider of mobile and fixed communications services with close to 2 million customers in Singapore. With an emphasis on network quality, customer service, value and innovation, their mission is to link anyone and anything; anytime, anywhere.
The M1 Group holds both Facilities-Based Operator (FBO) and Service-Based Operator (SBO) licences issued by the Info-communications Development Authority of Singapore (IDA) for the provision of telecommunication systems and services, as well as a Telecommunication Dealer's Class Licence. M1 also holds Internet Access Service Provider and IPTV licences issued by the Media Development Authority (MDA).
They operate nationwide 4G, 3G/ High-Speed Packet Access (HSPA) and 2G (GSM) networks, and offer a wide range of voice, data and value-added services on these networks.
Their wireless broadband service – M1 Mobile Broadband – offers customers a choice of service plans differentiated by access speed and data bundle. With the deployment of our 4G network, they are capable of supporting theoretical downlink and uplink speeds of up to 75 Mbps and 37.5 Mbps respectively.
In the fixed segment, M1 offers various broadband service plans with speeds ranging from 10 Mbps to 1 Gbps, including fixed voice and other value-added services for residential homes. For corporate customers, besides connectivity services, they offer managed and data centre services, as well as cloud-based and other enterprise solutions. Their services are further supported by specialised teams who provide customers with seamless migration from their legacy network to a fibre network.
M1 is listed on the Singapore Exchange and the major shareholders are Axiata Investments (Singapore) Limited, Keppel Telecoms Pte Ltd and SPH Multimedia Private Limited.
EnjoyCompare Rating 4 out of 5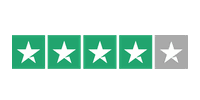 Based on 1,102 reviews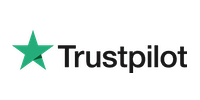 Join us and start getting money saving tips!
We won't share your email data with anyone and you'll have complete control to unsubscribe if you get bored. So don't delay, sign-up today!