MyRepublic 1Gbps Popsical Bundle
324-months of 1Gbps Fibre Broadband at $54.99/mth
Over 120,000 songs in 14 languages available
Free 1 month Popsical Premium subscription (U.P. $9.99), and HDMI and AUX Cables (worth $29)
$100 Router Discount
FREE TP Installation (up to $160.50) for new customers
Receive a free Popsical Karaoke Sound bundle (U.P. $499)
Review Text

Broadband Detailed

Provider Details
Broadband Review
MyRepublic Popsical Bundle Promotion
Enjoy 1Gbps download speeds and up to 500Mbps upload speeds with MyRepublic Singapore. On a 24 month contact with a $100 new router discount. Whats more MyRepublic offer Free Terminal Point Installation (up to $160.50) for new customers and 1 Month Popsical Premium subscription (U.P. $9.99).
Video and Security Experience
With MyRepublic, customers enjoy smooth video streaming even during peak hours, with the MyRepublic network's video streaming optimisation system. Whats more Safeguard all your devices with a free F-Secure Internet security 3-month trial and enjoy up to 60% off F-Secure plans with MyRepublic.
Broadband Details
Terms and Conditions apply.
Subscription price is $54.99/month (Usual price is $59.99/month, which applies after your contract ends)
The one-time standard service activation charge of $32.10 (U.P. $58) applies to this promotion.
$100 router discount is for a new router purchase from MyRepublic during point of sign-up only, and is not exchangeable for cash or credit.
You can only redeem the premium upon receiving the Redemption Letter sent after the installation of your MyRepublic service and the payment of your first month's bill, or any outstanding MyRepublic bills if applicable.
You will be charged your first month's invoice once your order is completed (i.e. at the point of time when your service is successfully installed).
Promotion is valid for new customers and re-contracting MyRepublic customers.
Item redemption will be carried out as per the process and terms stated in the redemption letter, which will be delivered to you after your successful service installation
The NetLink Trust cost of $160.50 will be charged for the TP installation for High-Rise properties and this amount will credited to your MyRepublic account.
NetLink Trust will be charging a $56.71 Service Activation Charge, which will be applicable to all new sign-ups.
For Landed properties, an additional $128.40 charge will be applicable to cover the full NetLink Trust TP installation fee.
Provider Details
MyRepublic is a relatively new telco in Singapore, the network is well designed and they do not limit broadband speeds, ensuring seamless video streaming. They offer some great content from the web and allow fast Internet access to multiple devices in the house.  The network is designed to provide fast downloads and the ability to share and sync data quickly.  MyRepublic offers competitive IDD rates and free unlimited local calls on the home line.
EnjoyCompare Rating 4 out of 5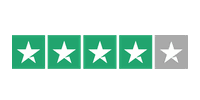 Based on 1,102 reviews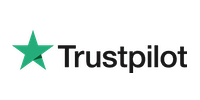 Join us and start getting money saving tips!
We won't share your email data with anyone and you'll have complete control to unsubscribe if you get bored. So don't delay, sign-up today!