MyRepublic 1Gbps + Ultra Deco Bundle
FREE 4 months subscription on 3rd to 6th months (worth $199.96), $49.99/mth for applies for the remaining contract period
Enjoy FREE TP Installation (worth up to $160.50) for new customers.
Enjoy FREE home phone line with unlimited local calls.
Up to 1000Mbps Download and Up to 500Mbps Upload.
Receive a TP-Link Deco M5 Wi-Fi mesh set (includes 3 Deco units, worth $399).
Review Text

Broadband Detailed

Provider Details
Broadband Review
MyRepublic Singapore
If you're suffering from poor wifi connection around your home and want to improve the security and speeds of different devices, then MyRepublic have a promotion thats perfect for you! Enjoy 1Gbps broadband speeds and receive a TP-Link Deco M5 Wi-Fi mesh set (includes 3 Deco units, worth $399). The TP-Link Deco Wifi device, offers seamless coverage across you entire home, antivirus and parental controls.
Whats more with just a few minutes, you can get your entire home network up and running. Simply unpack the Deco units, download the "TP-Link Deco" app for Android or iOS, and follow the on-screen directions.
Antivirus
With the Deco system, every device that uses Wi-Fi is protected, this includes things that don't normally have protection from cyber threats, like Wi-Fi cameras, smart locks and game consoles. It even protects devices that your friends use at your home.
Parental Controls
In our modern world, we need to protect our family from some online content, so whether you want to block websites, set time limits, see which sites your kids are using or pause the internet, you can with Deco. And you can do it all from the app.
Prioritise What Matters
With the Deco system, you can set the device to prioritise the devices you care about the most, either your Wi-Fi connected TV or the home computer. This Quality of Service (QoS) is just a few taps away, so you can make sure your laptop or streaming movie is first in line for Wi-Fi or Ethernet.
Broadband Details
Based on a 24-month contract.
Subscription price for ULTRA is $49.99/month
The one-time standard service activation charge of $58 applies to this promotion.
The bundled TP-Link Deco is not exchangeable for cash or credit.
You will be charged your first month's invoice once your order is completed (i.e. at the point of time when your service is successfully installed).
Promotion is valid for new customers and re-contracting MyRepublic customers. Recontracting customers on this promotion will receive additional 1 month free.
Free Fibre Termination Point is only applicable to subscribers who do not have an existing Fibre Termination Point (Home Passed).
Provider Details
MyRepublic is a relatively new telco in Singapore, the network is well designed and they do not limit broadband speeds, ensuring seamless video streaming. They offer some great content from the web and allow fast Internet access to multiple devices in the house.  The network is designed to provide fast downloads and the ability to share and sync data quickly.  MyRepublic offers competitive IDD rates and free unlimited local calls on the home line.
EnjoyCompare Rating 4 out of 5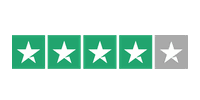 Based on 1,102 reviews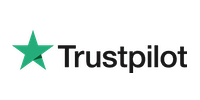 Join us and start getting money saving tips!
We won't share your email data with anyone and you'll have complete control to unsubscribe if you get bored. So don't delay, sign-up today!