Singtel 300 Mbps Fibre Broadband
4G Mobile BroadBand Plan (500MB)
Wireless Dual-band Router
Router installation worth up to $145 (Online Exclusive)
3 months Family Protection subscription
Review Text

Broadband Detailed

Provider Details
Broadband Review
Review Coming Soon
Broadband Details
Monthly Cost
$49.90 (with GST)
Contract
24 months
Fibre Home Bundle
300M Fibre Home Bundle
Fibre Broadband(up to): Download – 300Mbps
Includes 10GB Store & Share account
Includes 1GB Singtel e-mail account
10% Mobile Line discount Terms and conditions apply
Home Digital Line with free unlimited local calls
Registration Fee
$53.50(Waived)
Installation Fee
$90.00 for Weekdays (Waived) or $145 for Weekends (Waived)
4G Mobile BroadBand Plan (500MB)
Wireless Dual-band Router
Router installation worth up to $145 (Online Exclusive)
3 months Family Protection subscription
3 months Security Suite subscription
$100 off selected handset
Provider Details
The Singtel Group is Asia's leading communications group.
hey provide a diverse range of services including fixed, mobile, data, internet, TV and infocomms technology (ICT) as well as digital solutions.
Their main operations are in Singapore and Australia. Headquartered in Singapore, Singtel has more than 130 years of operating experience and has played a pivotal role in the country's development as a major communications hub. Today, they continue to lead and shape the local digital consumer market and the enterprise market. Their Australian arm, Optus is a leader in integrated telecommunications, constantly raising the bar in innovative products and services.
They are a major communications player in Asia and Africa through their strategic investments in five regional mobile operators, namely Telkomsel (Indonesia), Globe Telecom (the Philippines), Advanced Info Service (Thailand) and PBTL (Bangladesh). The Group also has investments in Bharti Airtel (India), which has significant presence in Bangladesh, Sri Lanka and Africa.
Singtel is the largest listed Singapore company on the Singapore Exchange by market capitalisation. They are also listed on the Australian Securities Exchange following our acquisition of Optus in August 2001. To serve the needs of multinational corporations, Singtel has a vast network of offices in countries and territories throughout Asia Pacific, in Europe and the USA, while Optus has a network of offices around Australia.  The Group employs more than 22,000 staff worldwide.
EnjoyCompare Rating 4 out of 5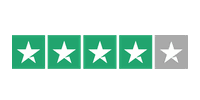 Based on 1,102 reviews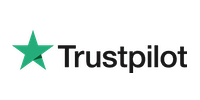 Join us and start getting money saving tips!
We won't share your email data with anyone and you'll have complete control to unsubscribe if you get bored. So don't delay, sign-up today!