Singtel 500 Mbps Fibre Entertainment Bundle
Fibre Broadband (up to) 500Mbps
Wireless Dual-band Router
4G Mobile Broadband Plan (500MB)
Local calls are free with Home Digital Line
10% off monthly Mobile subscription
Online exclusive: Weekday or weekend router installation worth up to $145 and Free registration worth $53.50
Review Text

Broadband Detailed

Provider Details
Broadband Review
Enjoy a complete online experience with Singtel Fibre Broadband! You can play music whilst surfing the internet or watching web videos, on several devices at home. Singtel has the largest Broadband network in Singapore and the most reliable too!
Broadband Details
You will get access to 4G Mobile Broadband and up to 30% off monthly subscription for up to 5 mobile lines. Singtel TV Pack costs from $18.90 per month and you and your family can enjoy around 180 TV channels. You can also qualify for a handset upgrade every year!
Provider Details
The Singtel Group is the largest telco in Singapore providing a range of telecommunication services and products. These include home lines, mobile phones and plans, data, broadband internet, TV, cloud services, IT as well as digital services.
Their headquarters in Singapore, but Singtel have a number of investments in several countries that include India, Philippines, Indonesia, Bangladesh and Thailand.
Singtel's presence covers Asia Pacific, Europe, North America, and Australia, employing more than 23,000 staff globally.
EnjoyCompare Rating 4 out of 5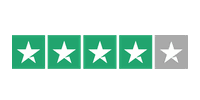 Based on 1,102 reviews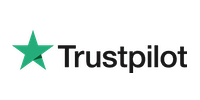 Join us and start getting money saving tips!
We won't share your email data with anyone and you'll have complete control to unsubscribe if you get bored. So don't delay, sign-up today!