StarHub 100 Mbps Cable Broadband (12Months)
Wireless Home Gateway (worth S$199)
Upload speed up to 10 Mbps
Free StarHub TV Lite
Review Text

Broadband Detailed

Provider Details
Broadband Review
Coming Soon
Broadband Details
What is cable broadband?
1. Why is there a cap on the upstream and downstream speeds?
The cap on the downstream speed was introduced to allow for a better distribution of traffic and ensure that all our subscribers enjoy optimal performance from their cable modems. Cable Broadband's upstream limit is well above 56Kbps and is comparable to an ISDN service. This move is consistent with the residential cable modem services offered by many major operators in the world, including AT&[email protected] in the US, and NTL in the UK.
The lower upstream limit of the cable modem is the result of its technological design as an asymmetric connectivity device and is not meant to run server-based applications. The caps are necessary for network operators to ensure that network usage will be at a consistent service level for all subscribers. Otherwise, a few "heavy" users could consume a lot more bandwidth at the expense of other users.
2. What kind of IP address will I get?
We assign dynamic IP addresses because these have a limited lifespan. Your IP address will automatically be renewed from time to time.
3. I know that IP addresses will be dynamically allocated, but would my machine have a host name which will be accessible from a DNS resolver request?
Yes. Your machine will be given a host name. It will be based on the IP address assigned to your computer, so in effect, it will also be dynamic.
4. Can I host a server on my cable modem?
Setting up of servers using cable modem is not allowed. This is because the DOCSIS 1.0 compliant cable modem is designed for home surfing and is not made for server hosting applications. Major operators like @Home in the U.S. similarly do not endorse connecting servers to their residential cable modem service.
5. Is the cable modem safe to use as it is using a LAN concept? Is there any firewall on the server to protect data integrity for individual modem units?
It is safe to use as a LAN concept. However, users are responsible for implementing their own precautionary measures on their own computers.
Users are also advised to take the following added precautions:
Disable their file and printer sharing options in their operating system.
Do not software programmes which already have security problems.
Be well-informed of security loopholes by subscribing to security sites on the Internet. Most of these subscriptions are free.
Install a firewall on the computer. Free firewall software like Zonealarm can be easily downloaded from ZoneLabs. For more firewall reviews, please refer to zdnet to install anti-virus software and update the software regularly.
If you notice any Net abuse done to your computer, please alert us at email: [email protected], giving details of the suspected abuse for our timely and appropriate investigation.
6. Who can I contact if I have technical issues with my Integrated Wireless Voice Modem?
For all router-related issues, please contact the 24-hour D-Link Technical Support Service Hotline at 6501 4280. For Digital Voice and MaxOnline – Cable Broadband issues, please contact our Customer Service hotline at 1633.
Provider Details
StarHub is Singapore's fully-integrated info-communications organisation, offering a full range of information, communications and entertainment services for both corporate and consumer markets.
StarHub operates a mobile network that provides 4G, 3G and 2G services. It also manages an islandwide HFC network that delivers multi-channel pay TV services (including HDTV, Internet TV and on-demand services) as well as ultra-high speed residential broadband services. StarHub operates an extensive fixed business network that provides a wide range of data, voice and wholesale services. Over Singapore's fibre-based Next Generation Nationwide Broadband Network, StarHub offers a broad range of home and business broadband plans along with a host of advanced media-rich value-added services, such as IPTV for commercial entities.
Launched in 2000, StarHub has become one of Singapore's most innovative info-communications providers, and the pioneer in 'hubbing' – the ability to deliver unique integrated and converged services to all its customers. StarHub, listed on the main board of the Singapore Exchange since October 2004, is a component stock of the Straits Times Index and the MSCI Singapore Free Inde
EnjoyCompare Rating 4 out of 5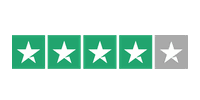 Based on 1,102 reviews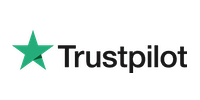 Join us and start getting money saving tips!
We won't share your email data with anyone and you'll have complete control to unsubscribe if you get bored. So don't delay, sign-up today!