StarHub 1Gbps Fibre Broadband
Top-up $20/month via 24-month instalment payment plan for Google Wifi (set of 3).
Purchase Google Home Mini at $69 (U.P $79) OR Google Home at $169 (U.P $189).
FREE Service Installation.
FREE 6 months JuniorProtect Basic, a parental control tool to protect your child online, at home or on the go.
FREE 12 months HomeInsured, a home contents insurance plan offered exclusively to StarHub customers.
Review Text

Broadband Detailed

Provider Details
Broadband Review
With a competitive monthly cost of $39.90, Starhub's 1 Gbps Fibre broadband should definitely be considered for your home.
Broadband Details
A Fibre Termination Point (FTP) installation fee of $160.50 (HDB/Condo) or $288.90 (Landed) may apply if the address is not Home Reached.
Provider Details
Starhub is known as the second largest telecommunication company in Singapore. They have an extensive high speed network providing a range of business and retail services. These include mobile, broadband, voice and wholesale services.
EnjoyCompare Rating 4 out of 5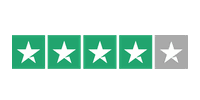 Based on 1,102 reviews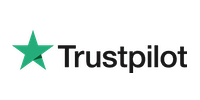 Join us and start getting money saving tips!
We won't share your email data with anyone and you'll have complete control to unsubscribe if you get bored. So don't delay, sign-up today!