StarHub 500 Mbps Fibre Broadband
Top-up $20/month via 24-month instalment payment plan for Google Wifi (set of 3).
Purchase Google Home Mini at $69 (U.P $79) OR Google Home at $169 (U.P $189).
FREE Service Installation.
FREE 6 months JuniorProtect Basic, a parental control tool to protect your child online, at home or on the go.
FREE 12 months HomeInsured, a home contents insurance plan offered exclusively to StarHub customers.
Review Text

Broadband Detailed

Provider Details
Broadband Review
With a low monthly cost of $29.90, Starhub's 500Mbps Fibre Broadband should definitely be considered for your home.
Broadband Details
StarHub also have an exclusive HP Promotion where you can top up and get an HP Envy or HP Spectre Notebook.
With the HomeHub product, StarHub have great add ons with nearly 80 TV channel providing the family with many entertainment options. In addition, you get unlimited local calls and Mobile Broadband.
Provider Details
StarHub is Singapore's fully-integrated info-communications organisation, offering a full range of information, communications and entertainment services for both corporate and consumer markets.
StarHub operates a mobile network that provides 4G, 3G and 2G services. It also manages an islandwide HFC network that delivers multi-channel pay TV services (including HDTV, Internet TV and on-demand services) as well as ultra-high speed residential broadband services. StarHub operates an extensive fixed business network that provides a wide range of data, voice and wholesale services. Over Singapore's fibre-based Next Generation Nationwide Broadband Network, StarHub offers a broad range of home and business broadband plans along with a host of advanced media-rich value-added services, such as IPTV for commercial entities.
Launched in 2000, StarHub has become one of Singapore's most innovative info-communications providers, and the pioneer in 'hubbing' – the ability to deliver unique integrated and converged services to all its customers. StarHub, listed on the main board of the Singapore Exchange since October 2004, is a component stock of the Straits Times Index and the MSCI Singapore Free Index
EnjoyCompare Rating 4 out of 5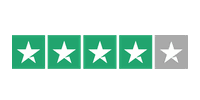 Based on 1,102 reviews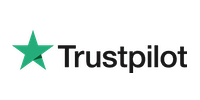 Join us and start getting money saving tips!
We won't share your email data with anyone and you'll have complete control to unsubscribe if you get bored. So don't delay, sign-up today!