Best Credit Cards For Online Shopping
Credit cards today serve as a popular method of payment, especially when online shopping is incredibly convenient. There is almost no need to hit the stores when retail websites offer return services should the goods not fit or colour isn't to liking. Thus, credit card services are getting increasingly competitive as well, with various promotions and offers catered to customers' wants and needs. So here are some recommended credit cards if you are a big fan of online shopping!
American Express True Cashback Card
If your job requires you to travel often or if you are a huge fan of travelling, you're in for a great deal! The American Express True Cashback Card offers a huge range of travel and hotel promotions when you book services online, such as 20% off airfares when you travel by Korean Air, 35% off travel insurance and complimentary nights at participating Fairmont Hotels and Resorts worldwide. On top of these promotions, the American Express True Cashback Card also offers 1.5% Cashback on any purchases and double the Cashback for the first 6 months.
The American Express True Cashback Card also partners with Expedia to give their customers exclusive deals. Different promotions are available at different periods of time and for the year of 2017, cardholders are able to enjoy 10% off hotel bookings through Expedia!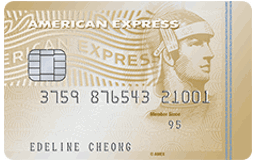 HSBC Revolution Card
The HSBC Revolution card is a great choice when it comes to paying for online shopping. Not only do you get attractive gifts when you first sign up, you also get 5 times the reward when you do online transactions. For instance, if you purchase an item from a physical store for $100, you will earn 100 Rewards points. However, should you choose to purchase the same item online for the same price, you will earn 500 Rewards points.
Another point that makes credit cards attractive is the discounts and gifts the card offers. Some examples include 15% off storewide at Zalora, up to 30% cashback at Shopback and 9% discount when you book your holidays through HSBC Vacations.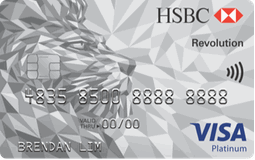 OCBC 365 Credit Card
The OCBC 365 Credit Card is a very well-rounded card. It earns you cash back on almost every purchase you make using the card, including dining, online shopping, petrol, groceries and telecommunication. Focusing on online shopping, the OCBC 365 Credit Card is one of the few credit cards that offers cashback on every online purchase you make. With 3% cashback on online shopping, a substantial amount can be saved every month. Should you spend $500 online per month averaging (including travelling and movie tickets), you will be able to earn a cashback amount of $30 and in a year, this adds up to $360!
Other than the attractive cashback that can be earned, you are also able to enjoy exclusive privileges such as 18% off storewide at Zalora and 10% off hotel bookings through Expedia!
With the points you have accumulated, you have a wide range of rewards to choose from, such as tickets to Universal Studios Singapore, staycations at 6-star hotels, a brand new Segway, or you can even choose to donate to a participating charity organization to give back to the community!