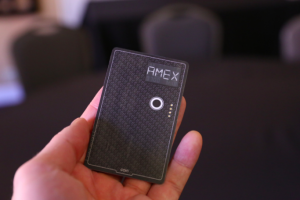 After nearly a year, it seems the Coin credit card is ready to start shipping a beta product, the universal credit card backed by YC-startup, is finally shipping its product to some early backers after a long wait. Coin had previously said shipments would only begin in summer 2014.
This latest news come not from Coin, but has been picked up tech crunch that noticed details on Twitter, which show that some backers have received order tracking numbers, while at least one had his card arrive already.
looking at the @Coin tweets, it appears that a selection of customers are ready to receive a beta card. The lucky few seems to have been customers who paid $55 for the card in the early days of the cards initial launch over a year ago.
Customers in Asia will unfortunately have to wait a little longer, as the trail is only open to US customers and Coin has perviously said that its timeframe for international counties is "Spring 2015″.
The Coin card lets you switch between cards, and syncs with your smartphone for security. Letting you leave the stack of credit cards at home and carry just one card for everything!