American Express® CapitaCard
Fee waived for the first year.
Earn 1 STAR$® for every S$1 spent on eligible purchases.
Earn 3X STAR$® when you spend in CapitaLand Malls.
Enjoy Complimentary 3-hour parking.
Receive an American Tourister Hypebeat 79/29 Spinner Exp TSA luggage worth S$239 when you spend S$3,000 in your first 3 months.
Credit Card Review

Detailed Description

Eligibility
Credit Card Review
American Express CapitaCard
With the AMEX CapitaCard you earn 1 STAR$® for every S$1 spend and a further additional 3 STAR$® will be awarded on eligible purchases at participating merchants across participating CapitaLand Malls, on a cumulative basis at the end of every calendar month, capped at S$1,200 per calendar month at participating merchants in participating CapitaLand Malls.
All STAR$® earned with the American Express CapitaCard are credited directly into your CapitaStar account and you can redeem your points for CapitaVoucher in the following denominations:
5,000 STAR$® – S$5 CapitaVoucher
10,000 STAR$® – S$10 CapitaVoucher
50,000 STAR$® – S$50 CapitaVoucher
Complimentary Parking
Enjoy 3-hour complimentary parking in the 15 CapitaLand Malls when you spend S$1,200 in a calendar month.  If you spend more than S$1,800 per calendar month, you can park in Privileged Parking lots.
Detailed Description
EARNING STAR$®
You must be a CapitaStar member to receive the CapitaStar benefits of the American Express CapitaCard.
You will be awarded 5 STAR$® for every S$1 of eligible purchases of goods or services at American Express merchants, subject to the following terms. To qualify for STAR$®, your American Express CapitaCard Account must be in good standing and not cancelled for any reason. Only full STAR$® are awarded. A fraction of one STAR$® is rounded up from and including 0.5 STAR$® and rounded down if it is less than 0.5 STAR$®.
All STAR$® with your American Express CapitaCard are credited directly into your CapitaStar account after your billing statement date.
STAR$® will not accrue for:
Charges that are processed and billed prior to your CapitaStar Member enrolment date or charges that are prepaid on any Card Account prior to the first billingstatement for that Card Account following the Enrolment Date;
Cash Advances and other cash services;
Express Cash;
American Express Travellers Cheque purchases;
Charges for dishonoured cheques;
Finance charges including Line of Credit charges and Credit Card interest charges;
Late Payment and collection charges;
Tax refunds from overseas purchases;
Balance Transfers;
Instalment plans;
Annual Card fees;
Other credits to your Account;
CapitaVoucher purchases; and
Charges for insurance payments (with effect from 1 March 2020).
Eligibility
ELIGIBILITY REQUIREMENTS
You're over 21 years of age. Supplementary Card applicant should be over 18 years of age.
For Singapore Citizens and Residents, you have earnings which provide an income of over S$30,000 p.a.
For Expatriates, you have earnings which provide a minimum income of over S$60,000 p.a.
ANNUAL CARD FEES
Annual Fee of S$171.20 waived for the first year
First 2 Supplementary Card(s) fee permanently waived.
Annual Supplementary Card Membership Fee: S$85.60 (inclusive of GST)
EnjoyCompare is an independent information provider. It is not a bank or financial services provider, and cannot give direct financial advice. The content of the comparison website provided by EnjoyCompare is provided "as is" for general information purposes only. It does not constitute advice nor does any part of the content constitute an open offer capable of forming the basis of a contract. It is up to the user to ensure information is accurate at the point of submitting an application on the supplier's website.
EnjoyCompare Rating 4 out of 5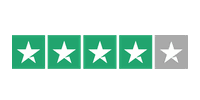 Based on 1,102 reviews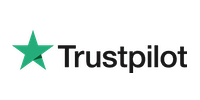 Join us and start getting money saving tips!
We won't share your email data with anyone and you'll have complete control to unsubscribe if you get bored. So don't delay, sign-up today!