American Express Personal Card
Earn 5 Membership Rewards points for every S$1.60 spent at Starbucks, Amazon and EpiCentre
Enjoy savings with American Express Selects at an array of restaurants in Singapore
Enjoy exclusive savings on flight and hotel stay at ZUJI, with up to 12% savings
Enjoy repair, replacement or reimbursement on goods purchased that has been damaged
Own another piece of timeless heritage. Receive an American Express Gift Cheque worth US$25 for the first 1,000 approved Cards
Rewards
American Express Gift Cheque worth US$25
Credit Card Review

Detailed Description

Eligibility
Credit Card Review
The American Express Personal card is a blast from the past with the Iconic American Express card design. With the AmEx Personal card, you can enjoy the comfort of a simple rewards card no no hidden terms and conditions.
With the Personal card you enjoy 2 Membership Rewards points for every S$1.60 spent on all merchants. Enrolment into the American Express Membership Rewards Programme is required for points to be awarded and you may choose to enrol in to one of the following two programs:
Non-Frequent Traveller Option (S$10): Earn Membership Rewards points towards redeeming dining and shopping rewards
Frequent Traveller Option (S$40): Earn Membership Rewards points towards redeeming dining & shopping rewards, flights and hotel stays
Lastly you can earn 5 Membership Rewards points for every S$1.60 spent at these participating merchants in Singapore:
Starbucks
Jasons Market Place
Kinokuniya
Amazon
EpiCentre
Detailed Description
American Express Invites® 
Life is made up of many experiences, but only a handful stay with you. American Express Invites helps you turn those moments into lasting memories. Whether it's music or sports, you'll enjoy extras ranging from advanced tickets to exclusive interviews and even special touches like a complimentary bottle of wine/appetiser. So whatever you choose to do, when you experience it with American Express Invites, it's an experience you won't forget. Dining partners at amexdiningprogram.com
Live the World with American Express 
See it, love it, taste it all over the world with Live the World and American Express. Enjoy a wide range of shopping, dining and hotel offers around the world with your Card. To view full list of offers, please visit livetheworld.americanexpress.com
Exclusive Savings with ZUJI 
From now until 30 September 2016, enjoy exclusive savings on flight and hotel stay bookings at ZUJI
12% savings at participating hotels*
2% savings on all flights bookings*
American Express Selects® 
Enjoy savings with American Express Selects at an array of restaurants in Singapore and around the world. Find out more at offers.amexnetwork.com
Purchase Protection
Offers repair, replacement or reimbursement to purchased goods that has been damaged or stolen within 90 days
Coverage: S$8,000 per item and up to a maximum of S$80,000 per calendar year per Card Member Account (please note exclusions apply)
Travel Accident Insurance
Covers Card Member on accidental death and dismemberment insurance while travelling on a public conveyance for up to S$200,000 when the Card is used to purchase tickets for airline, railways or other public carriers. Eligible for Card Member, spouse and dependent children under 23 years old.
Global Assist
Assistance when Card Member needs immediate advice and referral to an English-speaking doctor or lawyer virtually anywhere around the world, 24 hours a day
Eligibility
To apply for The American Express Personal Card, it's important that:
You're over 21 years of age. Supplementary Card applicant should be over 18 years of age.
For Singapore Citizens and Residents, you have earnings which provide an income of over S$30,000 p.a.
For Expatriates, you have earnings which provide a minimum income of over S$60,000 p.a.
EnjoyCompare Rating 4 out of 5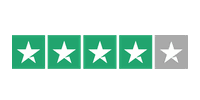 Based on 1,102 reviews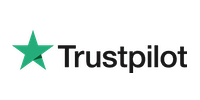 Join us and start getting money saving tips!
We won't share your email data with anyone and you'll have complete control to unsubscribe if you get bored. So don't delay, sign-up today!