ANZ Optimum Credit Card – Shopping Benefits
No cap on total cash rebate you earn
5% cash rebate on Dining & Leisure, Travel, Shopping or Groceries everywhere in the world
Select your category to get cash rebate every quarter
1% cash rebate on everything else
Apply now for $60 cash back (Min. spend of $10 only)
Rewards
5% cash rebate on anything
Credit Card Review

Detailed Description

Eligibility
Credit Card Review
ANZ Optimum World MasterCard – Latest Cash Rebates Darling on the Market
ANZ Bank has launched a rebate card, and its got consumers buzzing with excitement. So what's new with this card, given the myriad of cash rebate cards in the market? ANZ's new Optimum World MasterCard aims to encourage customers to maximise their card rebates by allowing them to choose the 5% rebate on the category they want. The four main categories are:
Dining & Leisure – restaurants, bars, hotels and cinema
Travel – airlines, travel agencies and online travel portals
Shopping – fashion boutiques and online fashion stores
Groceries – supermarkets
Key Features:
choose a category to receive 5% rebate
get 1% rebate on everything you spend on
redemption only in $50 denominations
expiry of rebate credit in 3 years
You will not need to stress about how much you are spending on your card as you can easily accumulate these purchases to earn your rebates every quarter. The only thing you need to remember(you can can always set an alert in your calendar!) is that you will need to choose the rebates category every quarter on the 25th day of March, June, September and December. If you forget to submit on time or do not make any requests for a preferred category, then you will only earn 1% for that quarter.
In terms of redemption of your rebates, you will need to accumulate at least $50 worth in order to quality for redemption. Our advice is to apply for your redemption together on the 25th of every quarter as well so you do not forget or let the points go to expiry. Or if you prefer a bigger one-time rebate, you can of course keep it for 3 years before you use them.
All in all, we think the new Optimum card is a great product for all-seasons spending – Chinese new year grocery shopping in the first quarter, holiday spending in spring, a bit of leisure and entertainment in fall and Christmas gifting in December. What's not to like with all that flexibility? Another tip we have here – spending on your supplementary card will qualify for the same rebates as the principal card holder!
In terms of eligibility, the minimum income of $80,000 is a lot higher than the average cards of the market but card fees of $180 per year will be waived for the first year.
Detailed Description
In order to select the 5% rebate category, you can visit the ANZ website
The category you prefer needs to selected by the 25th of the month before the start of a calendar quarter, which are shown below:
1st January to 31st March
1st April to 30th June
1st July to 30th September
1st October to 31st December
Once you select your category, a confirmation will be displayed with the details.  The supplementary cards will also earn the cash rebate.
Eligibility
Applicants must be 21 years old and above
Minimum income of S$80,000 p.a. for Singapore Citizens, Permanent Residents and Foreigners
Annual fee
Principal Card: S$180 p.a. (waived for the first year)
Supplementary Card: S$90 p.a. (waived for the first year)
EnjoyCompare Rating 4 out of 5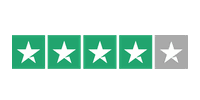 Based on 1,102 reviews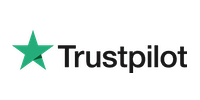 Join us and start getting money saving tips!
We won't share your email data with anyone and you'll have complete control to unsubscribe if you get bored. So don't delay, sign-up today!