Motorpay- 5% cash rebate
Ez-Reload- 5% cash rebate
15% saving on fuel at Carltex
25% off ANZ movie treats prepaid card at Golden Village Cinemas
For the simple pleasures in life, there's the ANZ Personal Card
Rewards
Motorpay, Ez-Reload & ANZ movie treats
Credit Card Review

Detailed Description

Eligibility
Credit Card Review
The ANZ Personal credit card is great for everyday use, a card that offers a simplistic plan of financial rewards. With the card annual fee waived for the first three years and with a complimentary MoneyLine  account, access to more cash with FlexiLoan and a pay later FlexiPlan, you can be safe in the knowledge that you can efficiently manage your finances – Review brought to you by Enjoy Compare
Detailed Description
The ANZ credit card offers dining privileges with delightful dinning deal, 15% saving on fuel at Caltex and everyday transport rebates with moterpay and EZ-Reload. The ANZ card also provides access to FlexiLoan, FlexiPlan and a complimentary MoneyLine account.
The Credit Card offered by ANZ personal costs S$60 p.a. for the principal card, with all supplementary cards at S$30 p.a. However apply now and receive a three year waiver of all card fees.  But Sign up for a supplementary card by 30 September 2013 to receive S$20 cash rebate#! Applicable for existing Principal Cardmembers. Supplementary Card application for existing ANZ Personal Cardmembers
ANZ personal credit card comes with a three year fee waiver and additional ANZ card benefits, as part of the ANZ rewards program. With ANZ rewards you can redeem first and combine or transfer points between friends and family. Not to mention the additional everyday transport card rebates and prepaid card offers at Golden Village Cinemas.
The ANZ Personal Credit Card you get Reward Points that are valid for 3 years, you can fully indulge in the Rewards Programme which brings you a whole host of unique features.
Terms and conditions apply for all offers listed. All offers are not valid with other promotions, discounts, privileges or vouchers. All payments have to be made with your credit card. Merchant terms and conditions apply. The bank reserves the right to vary/amend any featured offers without prior notice to cardmembers. The bank will not be responsible for the quality, merchantability or the fitness for any purpose or any other aspect of the offers listed above. The bank is not an agent of the merchants listed above. Any dispute between cardmember and the merchant(s), in respect of the above offers shall be resolved directly between cardmember and the merchant(s). The bank shall not be liable to cardmember for any loss and/or cost of damages of any kind resulting from the use of the above offers, and cardmember shall indemnify the bank for any claims, actions, losses, damages or costs (including legal costs on a full indemnity basis) made against or incurred by the bank in connection therewith.
| Compare Singapore Credit Card information |
Eligibility
Applicants must be between 21 and 65 years of age

Singapore citizens and permanent residents: minimum income of S$30,000 p.a.
Foreigners: minimum income of S$60,000 p.a.
Enjoycompare.com is an independent information provider. It is not a bank or financial services provider, and cannot give direct financial advice. The content of the comparison website provided by enjoycompare.com is provided "as is" for general information purposes only.
It does not constitute advice nor does any part of the content constitute an open offer capable of forming the basis of a contract. It is up to the user to ensure information is accurate at the point of submitting an application on the suppliers website.
EnjoyCompare Rating 4 out of 5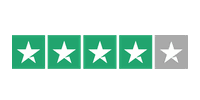 Based on 1,102 reviews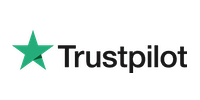 Join us and start getting money saving tips!
We won't share your email data with anyone and you'll have complete control to unsubscribe if you get bored. So don't delay, sign-up today!